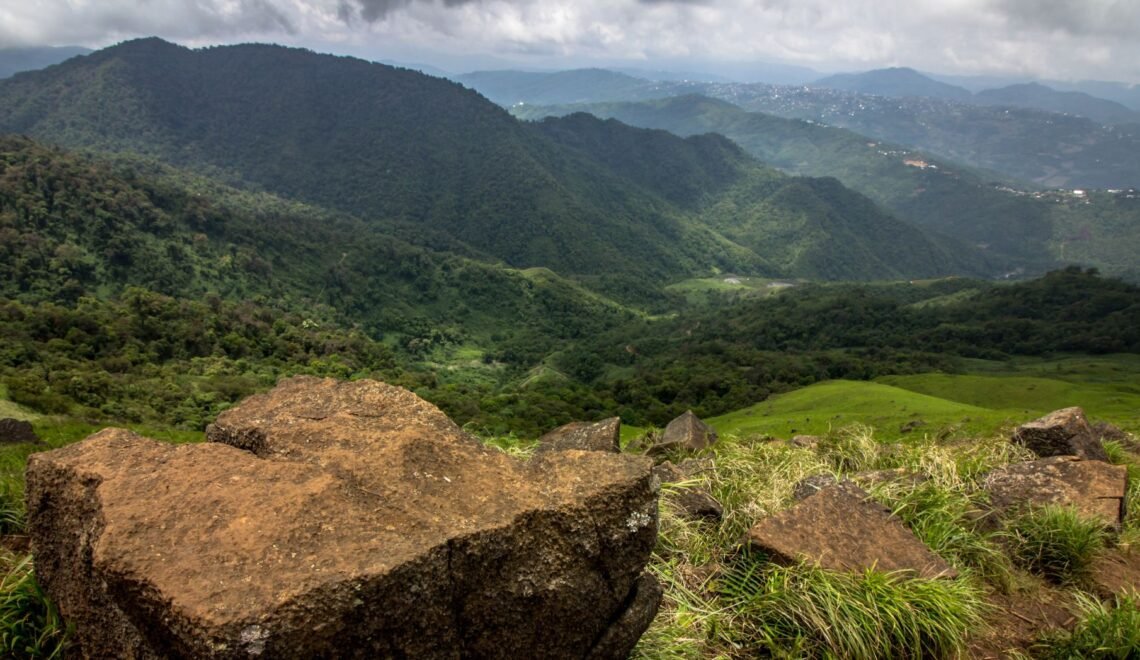 Tucked away in northeastern India, Manipur emerges as a haven of untouched natural beauty and diverse cultures. The state's hill stations present a serene escape, offering respite from the urban hustle and bustle.
With misty hilltops, lush valleys, and a rich cultural tapestry, these hill stations promise an enchanting retreat. Whether you're an adventure lover, a nature enthusiast, or a seeker of cultural immersion, Manipur's hill stations cater to a wide spectrum of interests. 
In this blog, we embark on a journey to explore the finest 12 hill stations that grace Manipur, each providing a distinctive blend of awe-inspiring landscapes and captivating encounters.
1. Ukhrul
In the northeastern state of Manipur, Ukhrul stands as a pristine jewel amid the rolling hills. This picturesque hill station offers breathtaking vistas and a deep connection to the local culture and history.
Khangkhui Cave Exploration One of the most popular activities in Ukhrul is exploring the mystical Khangkhui Cave.  This limestone cave is adorned with stunning stalactite formations and is believed to have mythological significance among the locals.
Shirui Lily Festival The famous Shirui Lily Festival annually celebrates the bloom of the rare and vibrant Shirui Lily, found only in the hills of Ukhrul. The festival is a vibrant local Naga culture showcase featuring traditional music, dance, and cuisine.
Ukhrul has a rich history intertwined with the Tangkhul Naga tribe. The Tangkhuls have a plethora of myths and stories passed down through generations. One such tale is the story of the legendary "Ponya," a brave hunter who is said to have united the Tangkhul tribes. This tale echoes through the hills, symbolising unity and courage.
2. Senapati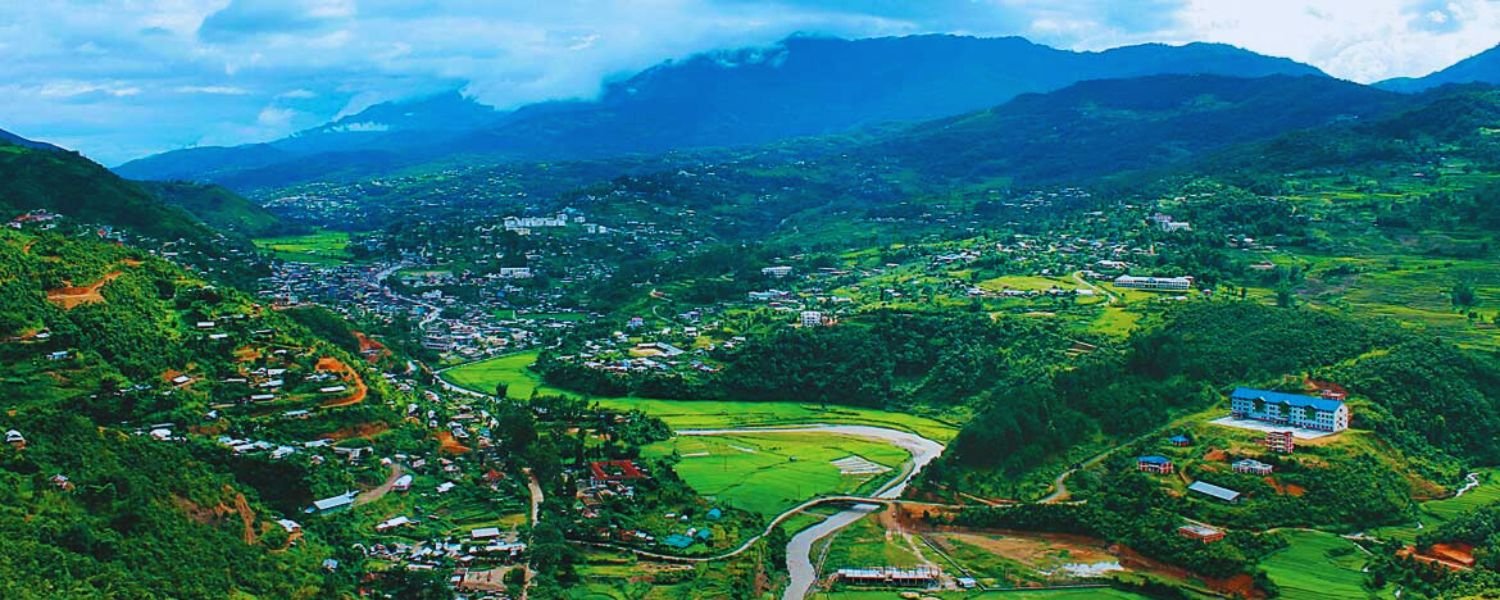 Senapati, another captivating hill station in Manipur, offers an enchanting blend of natural beauty and adventurous opportunities. Surrounded by lush greenery and mist-covered peaks, Senapati is a haven for those seeking tranquillity and excitement.
Senapati is the gateway to the awe-inspiring Dzukou Valley, renowned for its rolling meadows, pristine streams, and seasonal flowers. The trek to Dzukou Valley is an adventure, providing an immersive experience of Manipur's diverse landscapes.
The Maram Khullen Village is a cultural gem in Senapati, offering a glimpse into the lives of the indigenous Maram Naga tribe. Visitors can engage in traditional rituals, savour local cuisine, and learn about the tribe's unique way of life.
Senapati has a history steeped in the tales of the Naga tribes that inhabit the region. Legends of heroic warriors, ancient customs, and folklore colour the area's fabric.
Among these tales, the "Makhel Mamai" legend stands out – a story that narrates the bravery and determination of a woman who played a pivotal role in defending her village from invaders.
3. Tamenglong
Tamenglong is a mesmerising hill station in the northeastern Manipur, India. It's known for its picturesque landscapes, rich cultural heritage, and vibrant local traditions.
The town is surrounded by lush green hills, waterfalls, and forests, making it a paradise for nature enthusiasts and trekkers.The rugged terrains around Tamenglong offer excellent opportunities for trekking and hiking.
Trails like the Zailad Lake Trek and the Barak Waterfall Trek provide breathtaking views and an adventurous experience.This stunning waterfall is one of the main attractions in Tamenglong. Its beauty is enhanced during the monsoon season when the water flows vigorously, creating a breathtaking sight.
Tamenglong has a rich history intertwined with the stories of its tribes. The region has witnessed significant changes, including British colonial influence and subsequent interactions with neighbouring communities.
The place holds oral traditions that recount tales of ancestors, heroic deeds, and the struggles of the indigenous people. These stories contribute to the cultural fabric of Tamenglong and reflect the resilience of its inhabitants.
4. Churachandpur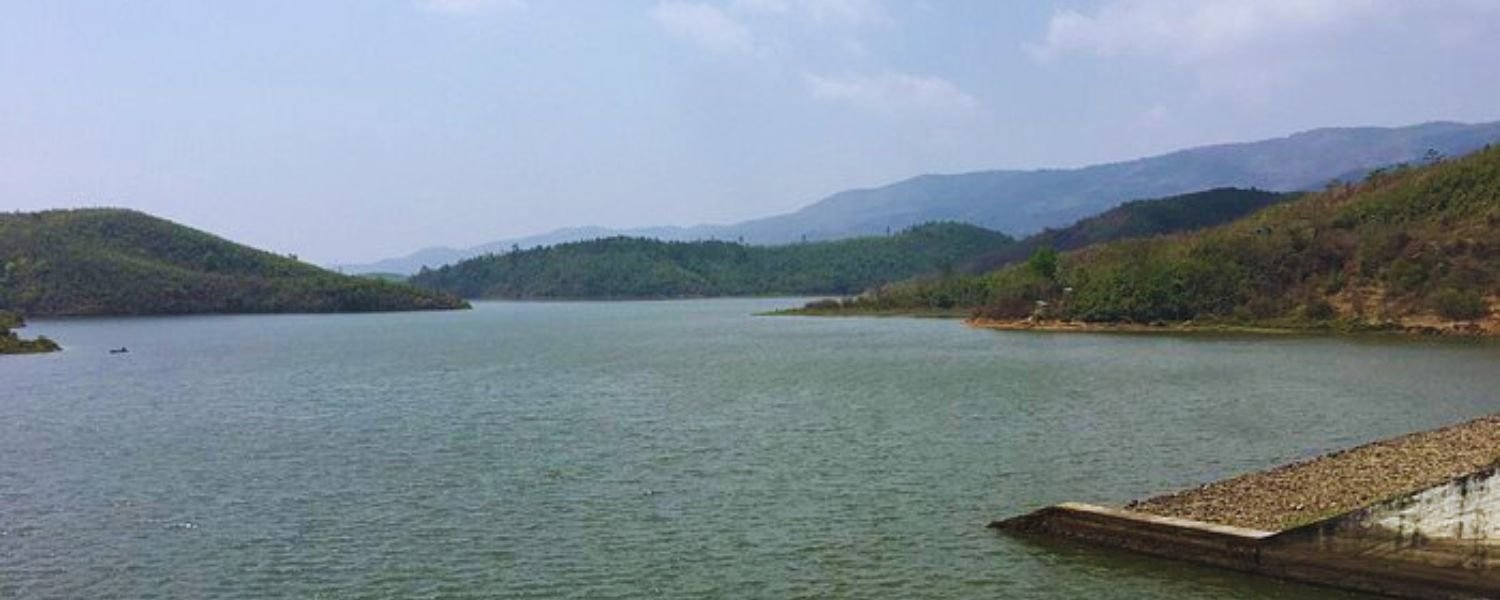 Churachandpur, often called "Lamka," is another captivating hill station in Manipur, celebrated for its diverse culture, traditional heritage, and stunning vistas. It's the second-largest town in the state and serves as a cultural melting pot. The Khuga Dam is a popular spot for picnics and relaxation.
Surrounded by greenery and offering a serene environment, it's a great place to unwind and enjoy the natural beauty.  Churachandpur hosts vibrant tribal markets with traditional handicrafts, textiles, and local produce.
These markets provide an opportunity to interact with local artisans and learn about their craftsmanship.The town is a hub of cultural festivals celebrating the various tribes that inhabit the region.
The Churachandpur Autumn Festival showcases traditional dances, music, and art forms of different communities. Churachandpur has a history marked by its significance in World War II, when it served as a base for the British and Allied forces.
The town's history is also intertwined with the colonial period and the interactions between different tribal groups. The local tales often narrate stories of unity, cooperation, and preserving cultural identities in the face of historical changes.
5. Kangpokpi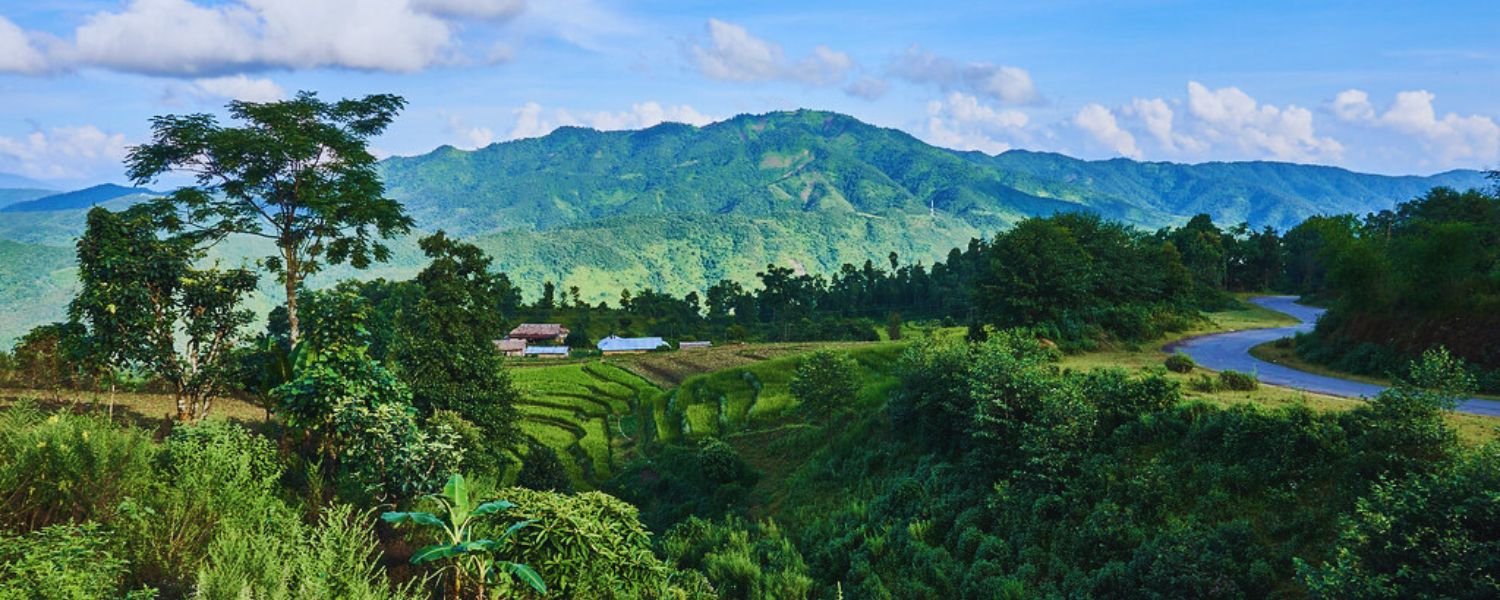 Kangpokpi, located in the Senapati district of Manipur, is a charming hill station surrounded by verdant landscapes and lush forests. It's known for its tranquillity and the harmonious coexistence of different communities.
The Kangpokpi Dam is a serene spot offering a picturesque view of the surrounding hills. Visitors can enjoy boating and birdwatching while soaking in the area's beauty.
Kangpokpi's history is closely tied to the coexistence of different communities, including the Kuki, Naga, and Meitei tribes. The town's development and evolution over time reflect these communities' peaceful interactions and collaborative efforts. Local tales often revolve around unity and mutual respect, showcasing the strength of diversity.
6. Tamei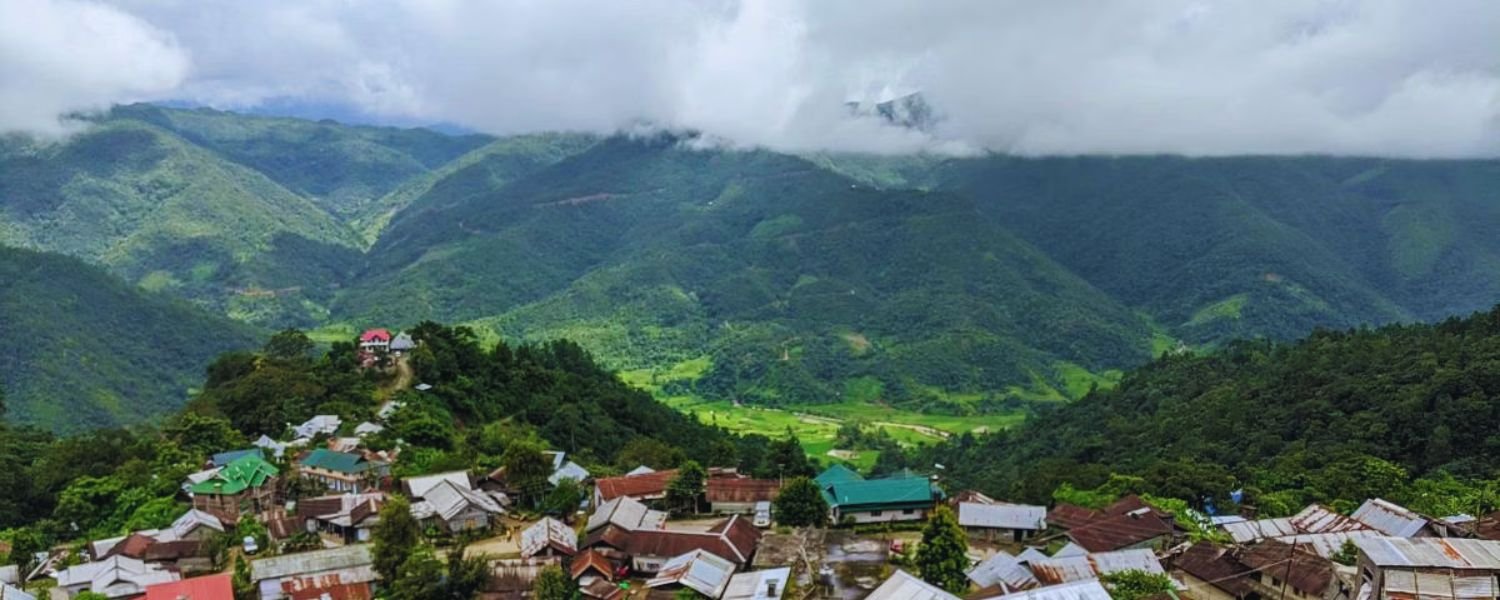 Nestled amidst the picturesque landscape of Manipur, Tamei stands as a hidden gem waiting to be discovered by travellers seeking solace in nature's embrace. This serene hill station boasts lush green valleys, rolling hills, and a refreshing climate, making it a perfect retreat for those looking to escape the chaos of urban life.
Tamei is a paradise for trekkers and nature enthusiasts. The hills and forests offer a variety of trekking trails that lead to mesmerising viewpoints, waterfalls, and tribal villages. 
The trail to the exquisite Zilangmei and Leikoipung waterfalls is a favourite among adventurers. These cascades offer stunning visuals and a refreshing experience as you bask in the cool mist generated by the force of the falling water. Bird watching is another popular activity, with the diverse avian species in the area adding to the charm of Tamei.
Tamei is steeped in history and local folklore. Various indigenous tribes with unique cultures and stories inhabit the region. These tribes have lived here for generations, passing down legends of their origins, battles fought, and triumphs celebrated. 
The village of Tamei is said to be named after the legendary warrior Tamei, who is believed to have protected the village from external threats. The local festivals are a window into these tales, celebrated with zeal and enthusiasm, keeping the traditions alive.
Ready to discover more about the historical monuments of Manipur and their fascinating culinary traditions? Don't miss out! Read our blog for an in-depth exploration of these hidden gems.
7. Noney
Noney, another enchanting hill station in Manipur, is a place that offers a blend of natural beauty and spiritual experiences. Surrounded by verdant forests and rolling hills, Noney invites travellers to explore its serene landscapes and connect with the region's essence.
One of the highlights of Noney is its ethereal sunrise and sunset views. The way the sun paints the sky with orange, pink, and gold hues is a sight to behold. 
Visitors often undertake short hikes or walks to vantage points to witness these breathtaking moments. Noney also has a spiritual aspect, with several meditation and yoga retreats organised in the area. The tranquil environment and fresh air make it an ideal setting for self-reflection and rejuvenation.
Noney has a rich history intertwined with the cultural heritage of the region. The local communities have preserved their traditions, and many of their folktales and legends revolve around the connection between nature and spirituality. 
The hills and forests are believed to be inhabited by benevolent spirits, and these beliefs have led to conserving the natural environment. The people of Noney take pride in their customs and rituals, often showcased during festivals and gatherings.
8. Jiribam
Jiribam, a town on the border of Manipur and Assam, is where diverse cultures blend harmoniously. Surrounded by hills and lush vegetation, Jiribam offers a amazing experience that captures the essence of both Manipur and Assam.Jiribam is known for its cultural diversity, which is reflected in the festivals and events here. 
Visitors can witness and participate in celebrations that unite various communities, showcasing their music, dance, and art forms. The town is also a gateway to nearby national parks and wildlife sanctuaries, making it a great base for eco-tourism and wildlife enthusiasts.
Jiribam's history is closely tied to its strategic location as a trading post between Manipur and Assam. Over the years, it has been a melting pot of cultures, languages, and traditions.
The town's local tales often revolve around the interactions between different ethnic groups and how they have contributed to the region's vibrant tapestry. These tales serve as a reminder of the importance of unity and harmony in a diverse society.
9. Tipaimukh
Located in the Churachandpur district of Manipur, Tipaimukh is a picturesque hill station known for its scenic beauty and cultural significance. Nestled near the Barak River and Tuivai River confluence, this place offers breathtaking views of hills, valleys, and rivers. 
Tipaimukh is a paradise for nature enthusiasts and trekkers. The surrounding landscape offers various trails through dense forests, providing opportunities to explore the region's diverse flora and fauna.
The Barak River and Tuivai River provide the perfect setting for boating and fishing. The tranquil waters surrounded by lush greenery create a serene atmosphere for a relaxing day on the river.
Tipaimukh holds historical significance due to the construction of the Tipaimukh Dam project, which is a contentious issue due to its potential environmental impact on the region. The dam, if constructed, would generate hydroelectric power and affect the local ecology and communities.
10. Kasom Khullen
Kasom Khullen is a quaint hill station in Manipur's Ukhrul district. It's known for its pristine beauty and unique cultural heritage.Interacting with the local Tangkhul Naga community offers a chance to learn about their rich culture, traditions, and way of life. Visitors can witness traditional dances, handicrafts, and rituals.
Kasom Khullen has a captivating legend associated with it. The tale of the 'Khayang Peak' narrates how a massive python guarded the peak, causing distress to the villagers.
The python was finally defeated with the help of a brave man from Kasom Khullen, and the peak became a symbol of triumph.
11. Nungba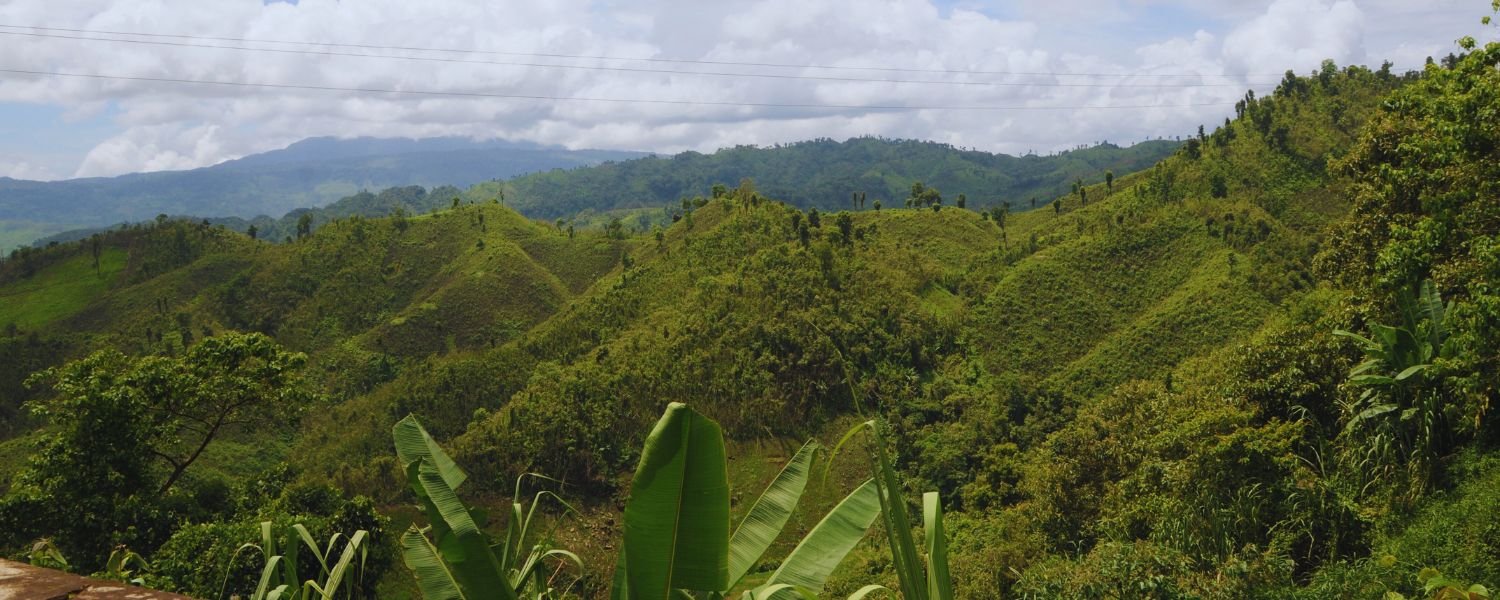 Nungba, a charming hill station in Manipur, offers a blend of natural beauty and cultural richness that captivates visitors. Located in the Tamenglong district, Nungba is surrounded by lush green hills, pristine rivers, and dense forests, making it a paradise for nature enthusiasts.
Nungba is renowned for its picturesque landscapes.  Trekking trails wind through the hills, leading to amazing viewpoints that offer panoramic vistas of the surrounding valleys. The Barak River flows gracefully nearby, adding to the serenity of the place.
The tranquil environment and fresh mountain air make Nungba a perfect destination for relaxation and rejuvenation. The area is home to diverse indigenous communities, each with distinct customs and traditions.
Tourists have the unique opportunity to immerse themselves in the local way of life, witnessing traditional dances, folk songs, and intricate handicrafts. The warmth and hospitality of the people of Nungba are truly welcoming, allowing travellers to experience the essence of Manipur's cultural tapestry.
12. Chandel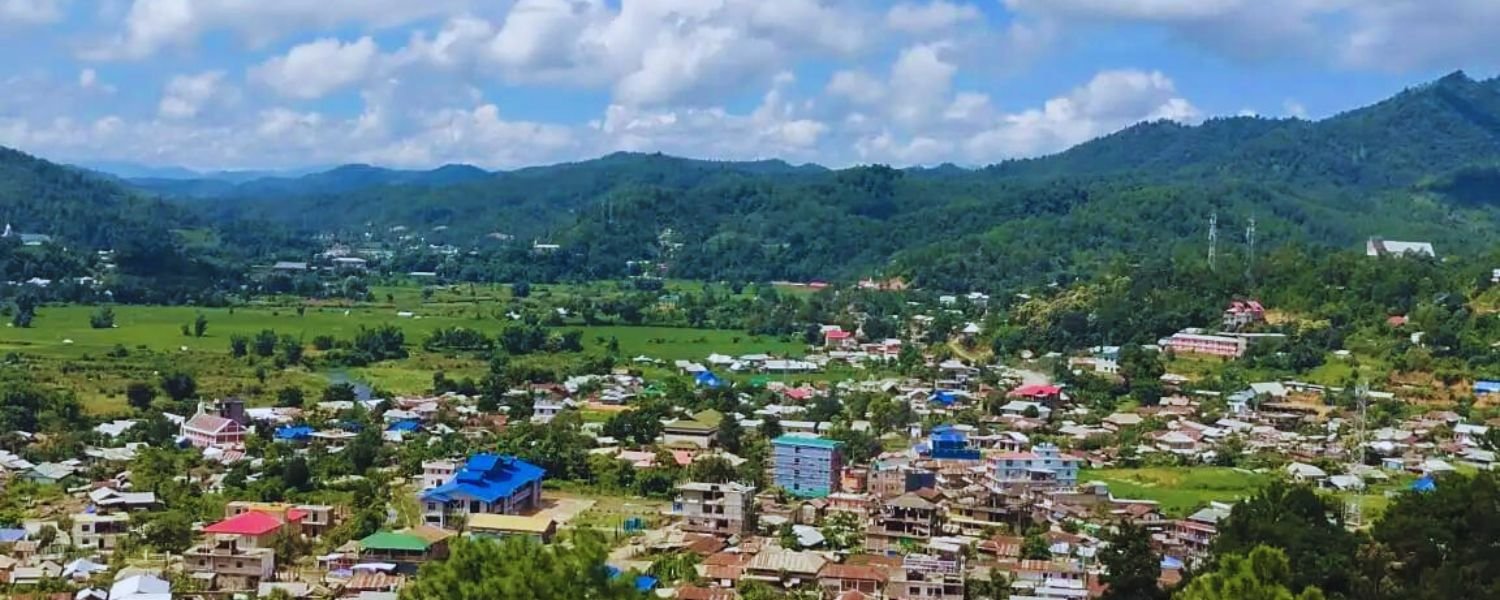 Chandel, a historically significant hill station in Manipur, offers a unique blend of heritage and contemporary life. Located in the Chandel district, this region has witnessed the confluence of various communities and cultures throughout history.
Chandel has played a vital role in Manipur's history. It was once a thriving centre of trade and commerce, connecting various regions. The remnants of ancient trade routes and historical sites can still be explored, giving visitors a glimpse into the past.
This place is a mix of communities such as the Naga, Kuki, and Meitei. This diversity is reflected in the vibrant festivals, cultural celebrations, and local cuisine. Exploring the local markets and interacting with the residents provides a fascinating insight into the harmonious coexistence of different traditions.
Conclusion
From the enigmatic allure of Nungba and Sinakeithei to the historical significance of Chandel, Manipur's hill stations unveil various experiences that transcend the ordinary. These destinations allow you to detach from the mundane and reconnect with the marvels of nature.
Whether you're delving into local folklore, savouring traditional delicacies, or simply basking in panoramic vistas, these hill stations etch unforgettable memories. 
As you traverse hidden trails, interact with welcoming locals, and immerse yourself in tranquillity, you'll realise that Manipur's hill stations are more than mere locations – they serve as gateways to a realm where beauty, culture, and serenity harmonise.
So prepare for an expedition, leave the chaos behind, and embark on an picturesque odyssey to Manipur's hill stations – where every instant is a memory waiting to be captured in its full splendour.