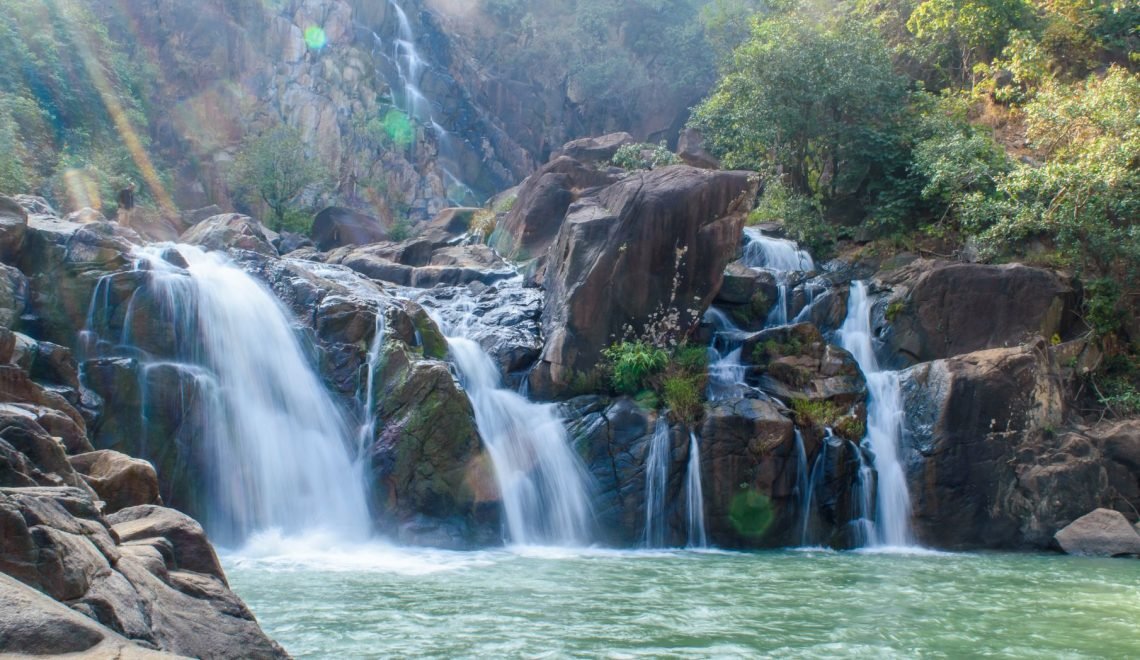 Welcome to Jharkhand, a land blessed with breathtaking waterfalls where nature's grace seamlessly merges with the majestic waters. Nestled amidst lush greenery, these cascading wonders offer a mesmerising spectacle that enchants every visitor. 
From the thunderous roar of Hundru Falls to the ethereal beauty of Jonha Falls, each waterfall exudes a unique charm. Embrace the tranquillity as you witness the dance of sparkling waters, a testament to the unyielding force of nature. 
Whether you seek adventure or solace, Jharkhand's waterfalls promise an unforgettable journey where you can immerse yourself in these natural wonders' awe-inspiring power and unparalleled beauty.
1. Hundru Falls
Located amidst the lush forests of Jharkhand, Hundru Falls stands as a breathtaking masterpiece of nature's craftsmanship. As the Hundru River takes its daring plunge from a staggering height of 98 metres, it creates a mesmerising spectacle of water spray, forming a captivating emerald-hued cascade that glistens under the sun's warm embrace. 
The enchanting sound of rushing water harmonises with the chorus of the surrounding wildlife, casting a spell of tranquillity upon all who visit. Hundru Falls, an untamed beauty, beckons adventurers and nature lovers to witness its awe-inspiring grandeur.
2. Jonha Falls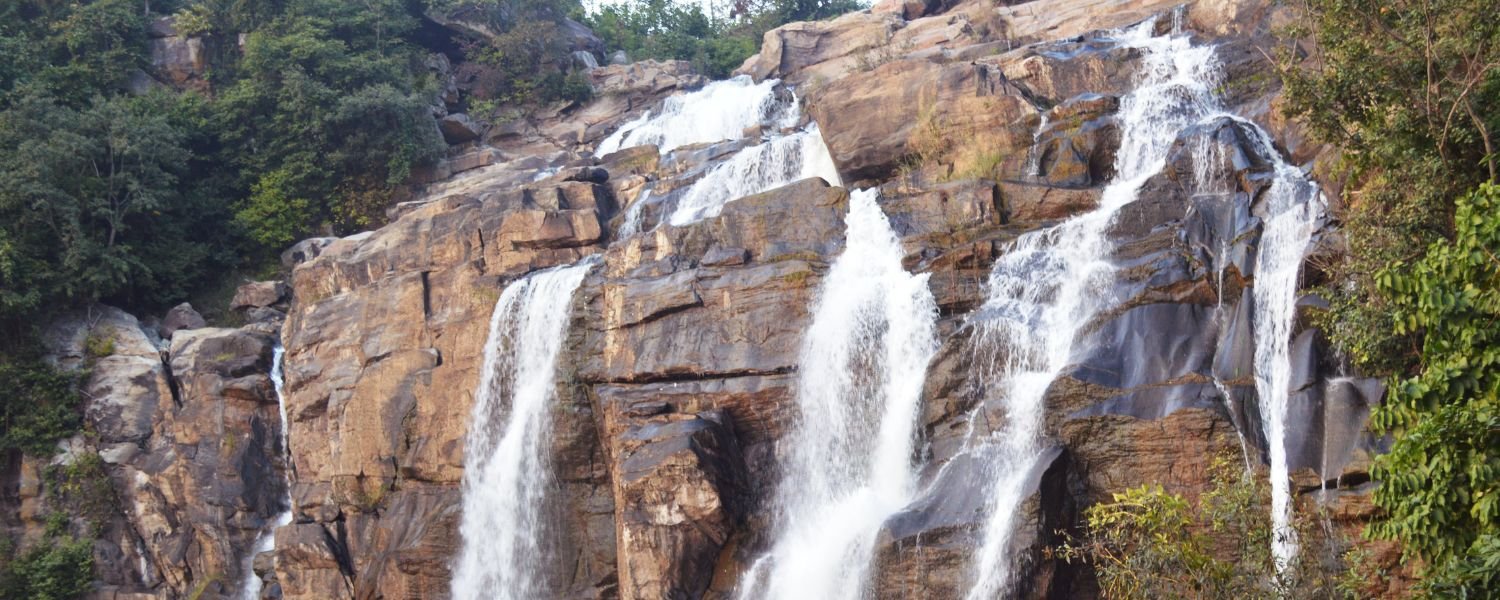 Tucked away in the mystical woodlands of Jharkhand, Jonha Falls, also known as Gautamdhara Falls, transcends mere earthly beauty. As the Kanchi River gracefully plunges from an elevation of 43 metres, it resembles a silver veil gently draping the verdant cliffs. 
The ethereal mist rises like a celestial offering, refreshing and invigorating those fortunate enough to be in its presence. The waterfall's serene surroundings, shrouded in myth and legend, create an ambiance of spiritual allure, inviting travellers to connect with nature's enchanting embrace.
3. Dassam Falls 
In the heart of Jharkhand's rustic landscapes, Dassam Falls, also known as Dassam Ghagh, roars with unbridled power. As the Kanchi River thunders from a height of 44 metres, it carves its way through rugged rocks, unleashing a breathtaking spectacle of raw energy. 
The mighty spray that rises from the base of the falls captures the sunlight, forming a captivating rainbow that dances amidst the turbulent waters. Dassam Falls, a true force of nature, awakes onlookers, inviting them to witness the thrilling dance between water and stone.
4. Panchghagh Falls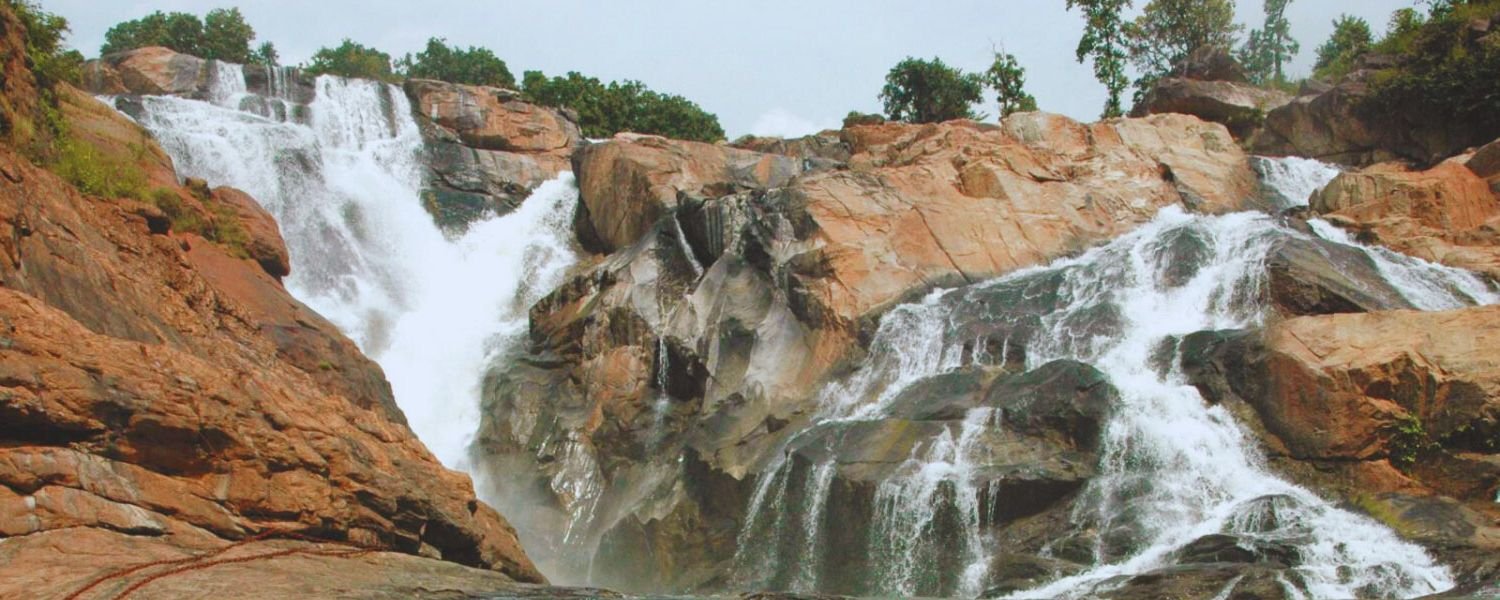 Deep within the unspoiled beauty of Jharkhand lies the hidden gem of Panchghagh Falls. As the five streams merge into one symphonic spectacle, they gracefully cascade from varying heights, composing a harmonious arrangement of water and sound.
The sight of the shimmering cascade, surrounded by untouched wilderness, instils a sense of peace and unity with nature. Panchghagh Falls, an orchestra of elements, orchestrates a profound connection between visitors and the natural world.
5. Sita Falls Dhanbad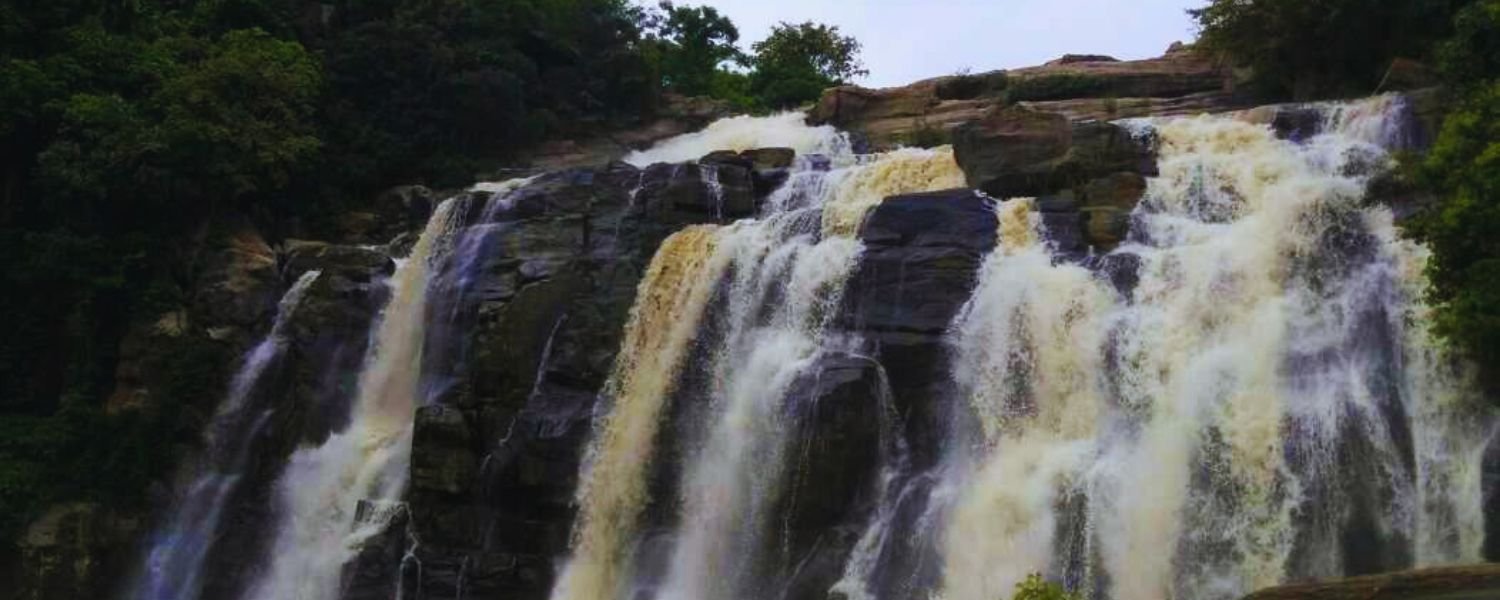 Veiled within the captivating forests of Dhanbad, Sita Falls reveals a tale of elegance and grace. As the river gracefully descends from a height of 20 metres, it weaves an intricate tapestry of water, scattering tiny droplets like precious jewels. 
The falls' gentle yet captivating beauty, resembling a silken curtain, exudes an aura of tranquillity and poetic charm. Sita Falls, a testament to nature's artistic finesse, invites travellers to witness the delicate dance of water and air, where every moment is a timeless verse in the poem of life. You can even explore the monuments of Jharkhand here. 
6. Lodh Falls
Lodh Falls, a mesmerizing natural wonder tucked away in the heart of lush green forests, is a sight to behold. Its cascading waters plunge gracefully from a towering height, creating a symphony of sounds that resonate through the surrounding wilderness. 
Standing at the edge of this pristine waterfall, you can feel the refreshing mist kissing your skin, rejuvenating your senses. Lodh Falls is a hidden gem that invites adventurous souls to explore its beauty and immerse themselves in nature's embrace.
7. Hirni Falls
Deep within the enchanting woods, Hirni Falls awaits with its tranquil allure. The name "Hirni" derives from the graceful deer often spotted near its banks, adding an element of serenity to the landscape. 
The waterfall gracefully descends, forming a crystal-clear pool at its base, inviting you to take a soothing dip. Hirni Falls is a haven for those seeking solace, offering a momentary escape from the bustling world. Its gentle yet captivating flow reminds us of the beauty nature bestows upon us.
8. Suggabandh Falls
Veiled by a mystical allure, Suggabandh Falls casts a spell on all who venture to behold its magic. Tucked away in a secluded oasis, the falls offer a serene escape from the bustling world. 
Its graceful descent, resembling a silver ribbon cascading from the heavens, adds an air of enchantment to the surroundings. The lush foliage, dotted with vibrant blooms, makes for a breathtaking backdrop against the crystalline waters. Embrace the serene ambiance and let the enchantment of Suggabandh Falls wash over you.
9. Usri Falls
Nestled amidst lush greenery, Usri Falls is a pristine masterpiece of nature's beauty. Its waters gracefully cascade down a series of rocky steps, creating a mesmerising symphony of sounds that soothe the soul. 
The falls are adorned with vibrant wildflowers that add a splash of colour to the surroundings, and the gentle mist that rises from the cascading water embraces visitors in a refreshing embrace.
A hidden gem in the heart of the wilderness, Usri Falls invites adventurers and nature lovers alike to explore its serene atmosphere. The trek to reach the falls is an exhilarating journey through dense forests, revealing the wonders of biodiversity. 
Whether you seek a peaceful retreat or a thrilling escapade, Usri Falls promises an unforgettable experience, leaving a lasting impression on all fortunate enough to witness its magical allure.
Conclusion
Jharkhand's waterfalls epitomise the harmonious union between nature's grace and the mesmerising power of majestic waters. Nestled amidst lush greenery, these cascades provide an awe-inspiring spectacle, enchanting visitors with their beauty and serenity. 
The rhythmic dance of water over rocky cliffs creates a soul-stirring symphony that connects us to the Earth's primal forces. These waterfalls offer a visual delight and hold cultural significance, reflecting the profound bond between local communities and their natural surroundings. 
Exploring Jharkhand's waterfalls is an unforgettable experience, reminding us of the innate wonders that await when we embrace and protect the treasures of Mother Nature.