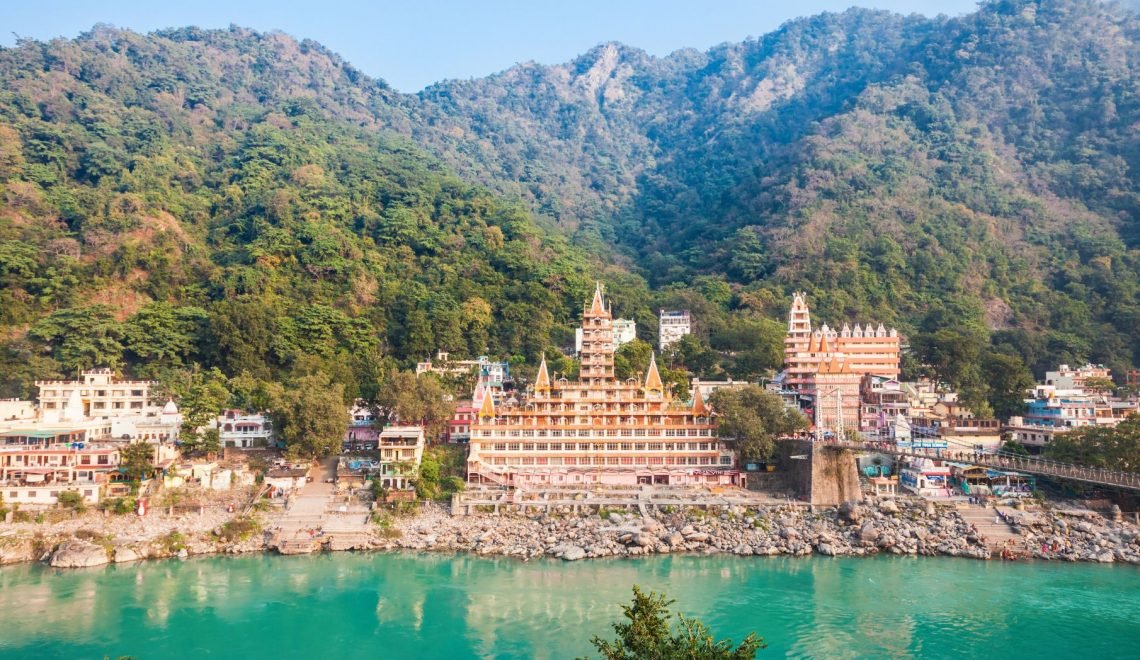 Are you looking for an unforgettable adventure in the heart of India? Then Rishikesh is the place to be! Known as the world's yoga capital. It is also known as the 'Gateway to the Garhwal Himalayas' as it is located in the foothills of the Himalayas.
The scenic beauty, spiritual aura, and cultural vibrancy of the place make it a must-visit destination. With so many places to explore, it can be difficult to pick just a few. To make it easier, here is a list of the top 5 must-visit in Rishikesh.
1. Lakshman Jhula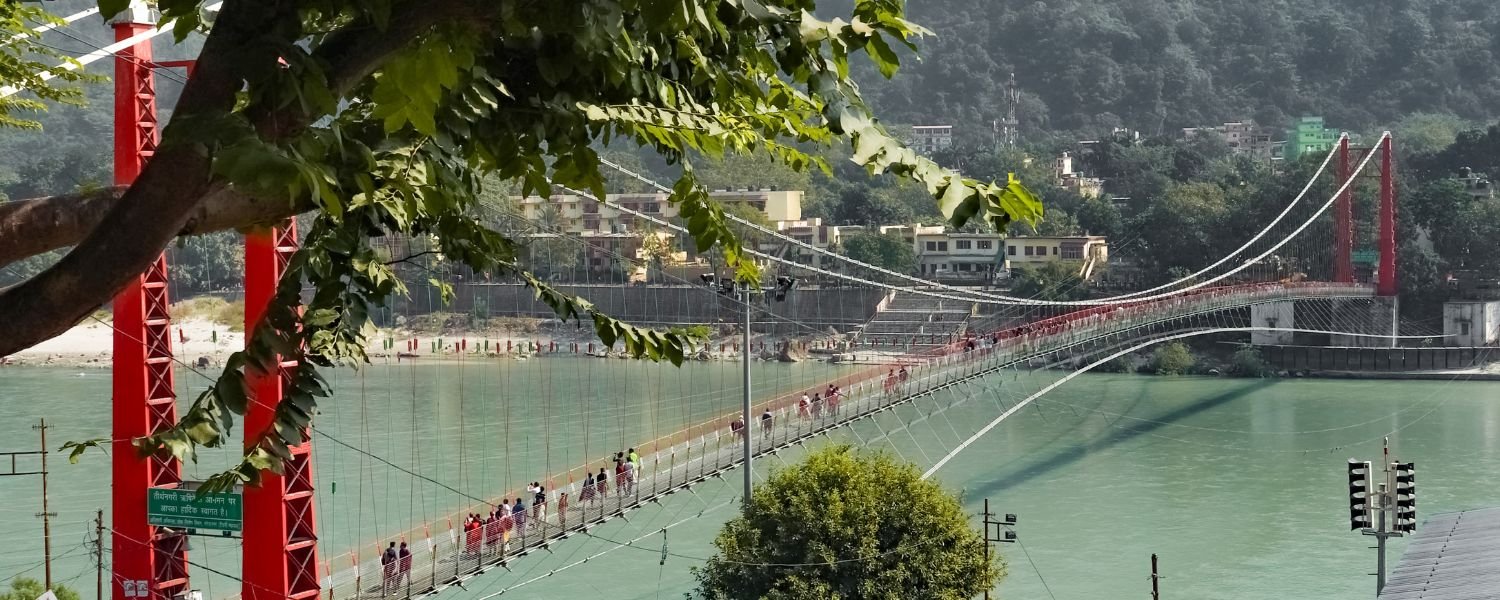 Lakshman Jhula is a suspension bridge located near Rishikesh, Uttarakhand. It was built in 1929 to cross the Ganges River. It is a landmark of Rishikesh and is used by pedestrians and devotees of Lord Rama to cross from one side of the river to the other. It is an iconic symbol of Rishikesh and is a popular tourist attraction. It is believed that Lord Rama's brother Lakshman crossed the river on a jute rope from this spot.
2. Ram Jhula
Ram Jhula is a famous suspension bridge in Rishikesh, Uttarakhand, India. The bridge is situated over the Ganges River and connects Swarg Ashram to Shivanand Ashram.
It is made of iron and is suspended from a height of 70 feet above the river. Ram Jhula is a popular tourist destination and is visited by many tourists and devotees every year. The bridge symbolizes faith and devotion and is an excellent example of Indian architecture.
3. Neelkanth Mahadev Temple
Neelkanth Mahadev Temple is a popular temple located in Rishikesh, India. It is one of India's most revered Hindu pilgrimage sites and is dedicated to Lord Shiva. The temple has beautiful architecture and is situated on the banks of the River Ganges. The temple is believed to be where Lord Shiva drank the poison that saved the world from destruction. People from all over the world visit this temple to seek blessings from Lord Shiva.
4. Triveni Ghat
Triveni Ghat is one of the holiest ghats in India and is located on the banks of the Ganges in Varanasi. It is believed to be the confluence of three rivers: the Ganges, the Yamuna, and the mythical Saraswati. The Triveni Ghat is especially important for Hindus as it is believed to be where one can attain salvation and moksha.
The steps of the ghat are filled with devotees who come to bathe and offer prayers to the gods. The aarti is also performed in the evening, which is very popular among the devotees. It is a magical place that should be noticed on a visit to Varanasi.
5. Swarg Ashram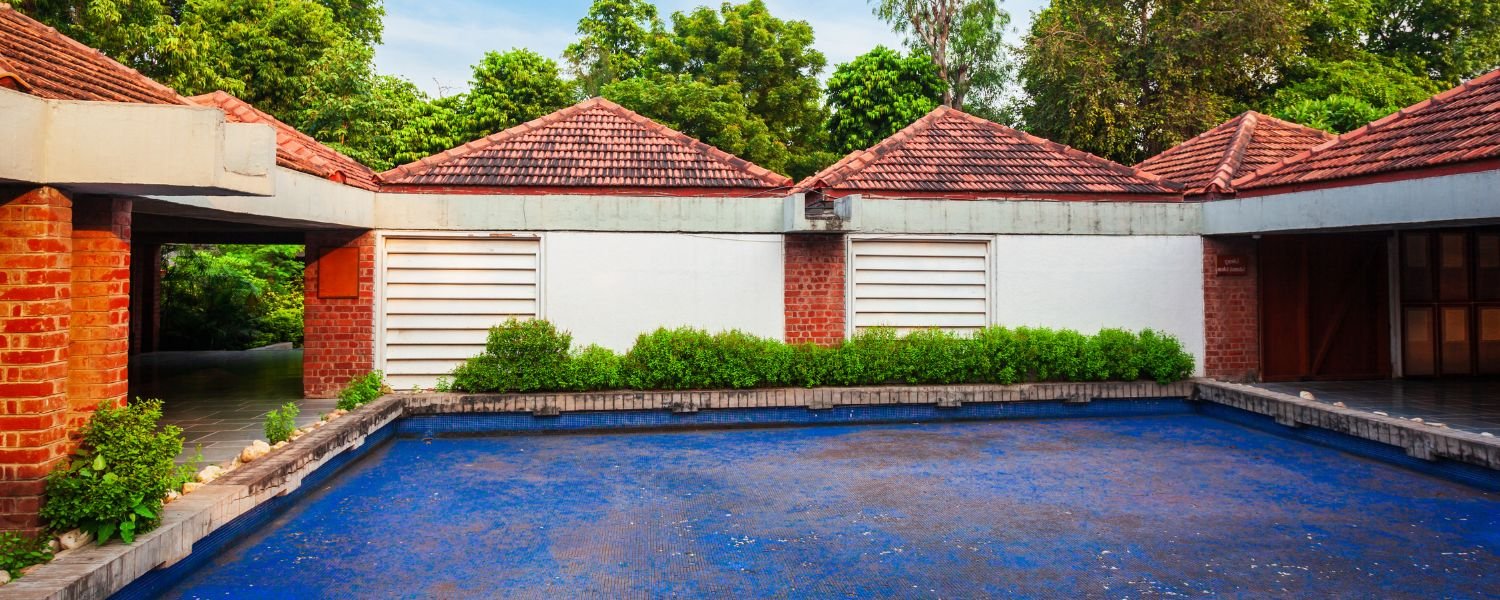 Swarg Ashram is a spiritual center located in Rishikesh, India. It is a famous destination for spiritual seekers looking to connect with their inner selves. The Ganges River and the majestic Himalayas surround the ashram. It provides a peaceful and serene environment for those looking to meditate, practice yoga, and explore their spirituality. The ashram has become a popular destination for those looking to deepen their spiritual journey.
Rishikesh is a fantastic place to visit and explore. With its breathtaking views, beautiful temples, and amazing activities, it is a great place to spend some time. Whether you're looking for a spiritual journey or an adventure, Rishikesh has something for everyone. So, if you're looking for a fantastic experience, make sure to visit these five must-visit. Enjoy your stay!