Indulge in a captivating culinary journey through the heartland of India, Uttar Pradesh, as we unravel the Cuisine of Uttar Pradesh. This diverse and culturally rich region is renowned for its gastronomic heritage that blends tradition and innovation.
With a history as rich as its flavors, Uttar Pradesh's cuisine is a tapestry of aromas, textures, and spices that have delighted palates for generations. From Lucknow's royal kitchens to Varanasi's bustling streets, this introduction invites you to explore the essence of Uttar Pradesh's culinary prowess, where every dish tells a tale of history, heritage, and taste.
1. Aloo Tikki 
A popular North Indian snack is a delicious potato-based patty that captures the essence of comfort food. Prepared by mashing boiled potatoes and mixing them with various spices like cumin, coriander, and garam masala, the mixture is shaped into small rounds and shallow-fried until golden and crisp.
The result is a tiki with a crispy exterior and a soft, flavorful interior. Aloo Tikki is a delightful burst of textures and flavors, often served with tamarind chutney, yogurt, and a sprinkle of chaat masala.
2. Petha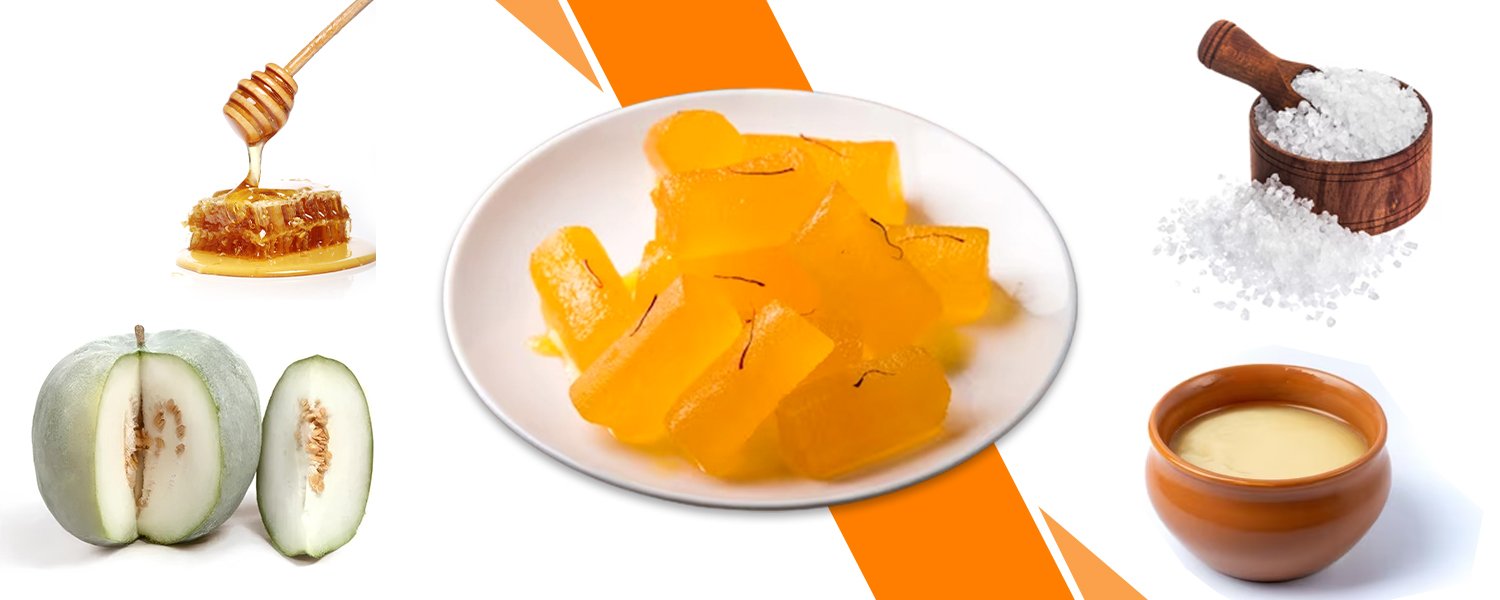 A specialty of Agra, Uttar Pradesh, is a unique and delectable sweet treat made from translucent, candied pumpkin. Preparing Petha involves carefully simmering pumpkin pieces in a sugar syrup infused with fragrant cardamom and rose water.
This intricate process preserves the pumpkin's natural color and a chewy yet melt-in-the-mouth texture. Petha comes in various flavors, such as kesar (saffron), angoori (grape-sized), and paan (betel leaf), offering a wide range of taste experiences. This confectionery has become synonymous with Agra's culinary heritage and is often regarded as a souvenir for visitors.
3. Galouti Kebab
Hailing from the royal kitchens of Lucknow, it is a masterpiece of culinary craftsmanship. Meaning "melt-in-the-mouth," these kebabs are prepared using finely minced meat, typically lamb or beef, combined with aromatic spices and herbs.
What sets Galouti Kebabs apart is its use of raw papaya as a natural meat tenderizer, resulting in an incredibly soft and succulent texture. The kebabs are traditionally cooked on a grill or open flame and are served with ulte tawa ka paratha (a unique flaky bread) and mint chutney.
Galouti Kebabs offers an explosion of flavors with a hint of smokiness, making them a true testament to the culinary heritage of Uttar Pradesh.
4. Lucknowi Biryani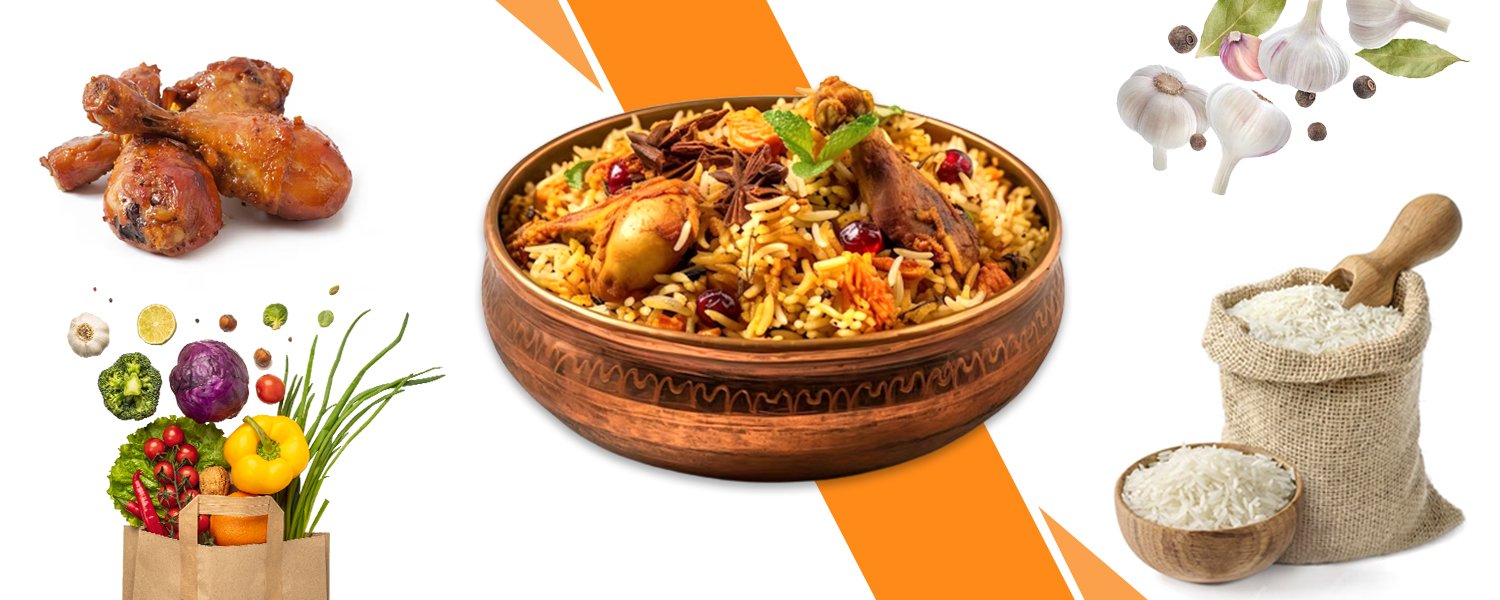 The famous Lucknowi Biryani stands as a testament to the culinary prowess of Lucknow, Uttar Pradesh. Known for its aromatic blend of spices, tender meat, and fragrant long-grain rice, this biryani is a masterpiece of flavor and technique.
The meat, often chicken or mutton, is marinated with a harmonious blend of spices and yogurt, allowing it to taste rich. Saffron-infused rice layers are delicately interwoven with the meat, and the dish is slow-cooked in the 'dum' style, where the pot is sealed with dough to trap the steam and enhance the flavors.  The result is a symphony of taste and aroma that lures locals and travelers alike to relish this culinary gem.
5. Bedmi Puri with Aloo Sabzi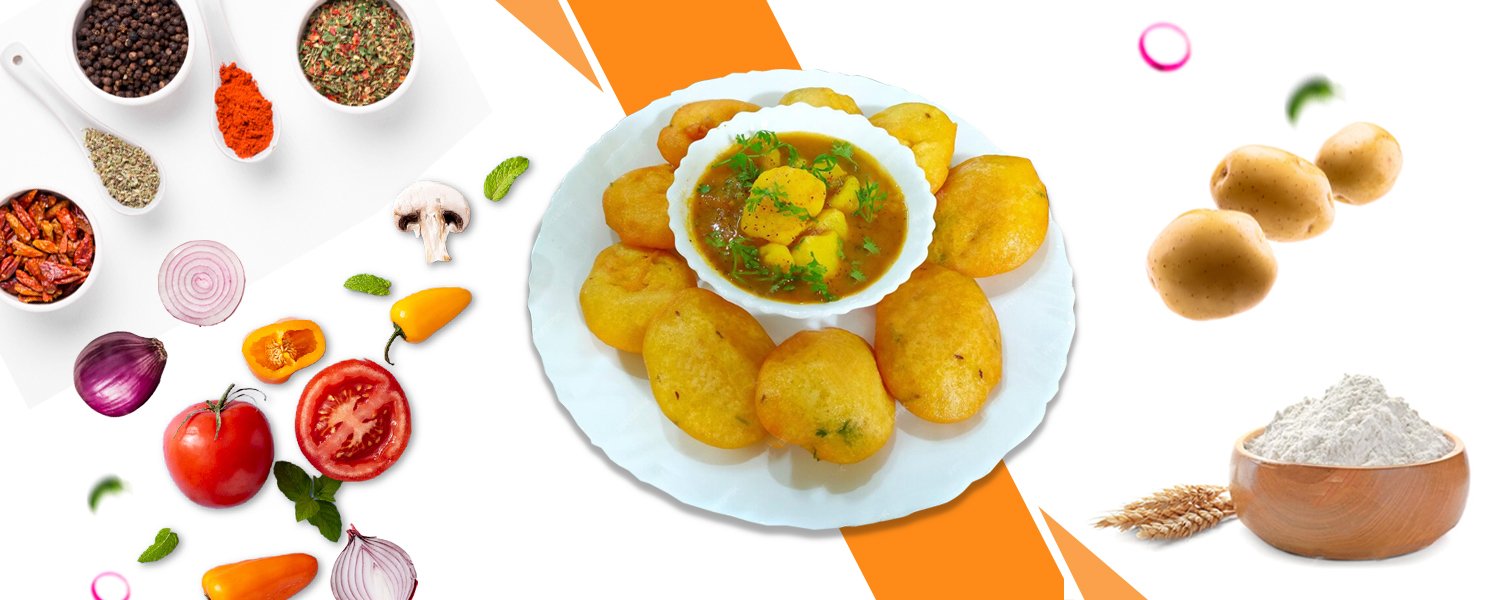 A beloved breakfast duo in Uttar Pradesh, Bedmi Puri with Aloo Sabzi offers a delightful start to the day. The puris, deep-fried lentil, and wheat bread are crisp yet soft, with a unique texture that sets them apart. Paired with spiced potato curry, the dish balances flavors and textures.
The puris' slight nuttiness complements the heartiness of the aloo sabzi, creating a satisfying combination. The spices in the curry are meticulously balanced, adding a depth that resonates with the taste buds.
Whether enjoyed in homes or at street stalls, Bedmi Puri with Aloo Sabzi showcases the state's culinary simplicity and the art of turning humble ingredients into a delectable feast.
6. Kakori Kebab 
Originating from Kakori near Lucknow, Kakori Kebab is a culinary jewel that captures the essence of Awadhi cuisine. These kebabs are a testament to the craft and dedication of Lucknawi chefs.
The finely minced meat, usually lamb or goat, is infused with various spices and a tenderizing agent like raw papaya. This mixture is molded onto skewers and cooked over charcoal, yielding incredibly succulent kebabs and bursting with flavor.
The subtle use of spices ensures the meat's natural taste shines through. Served with mint chutney and naan, Kakori Kebab is not just a dish but an experience that showcases the finesse of Lucknow's culinary traditions.
7. Makhan Malai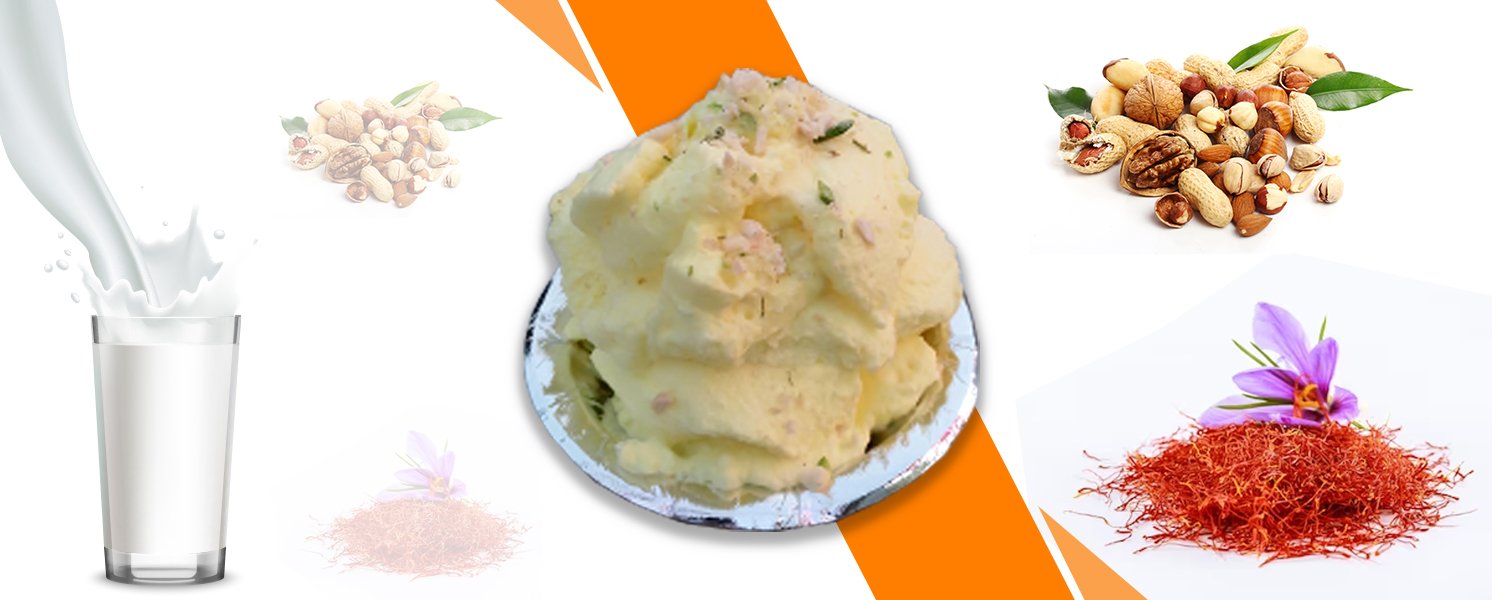 Makhan Malai, a cherished winter dessert from Uttar Pradesh, is a testament to the state's rich culinary heritage. This treat is a delicate concoction of fresh milk foam, saffron, and chopped nuts, renowned for its luscious texture and subtle flavors.
Traditionally prepared during the colder months, Makhan Malai's preparation involves collecting dew overnight and churning it into a cloud-like foam. This foam is then infused with saffron and garnished with slivers of almonds and pistachios, creating a harmonious blend of fragrant aromas and creamy goodness.
With its ephemeral charm and time-honored preparation, Makhan Malai is not just a dessert but a cultural experience, evoking nostalgia and warmth in every spoonful. 
8. Chaat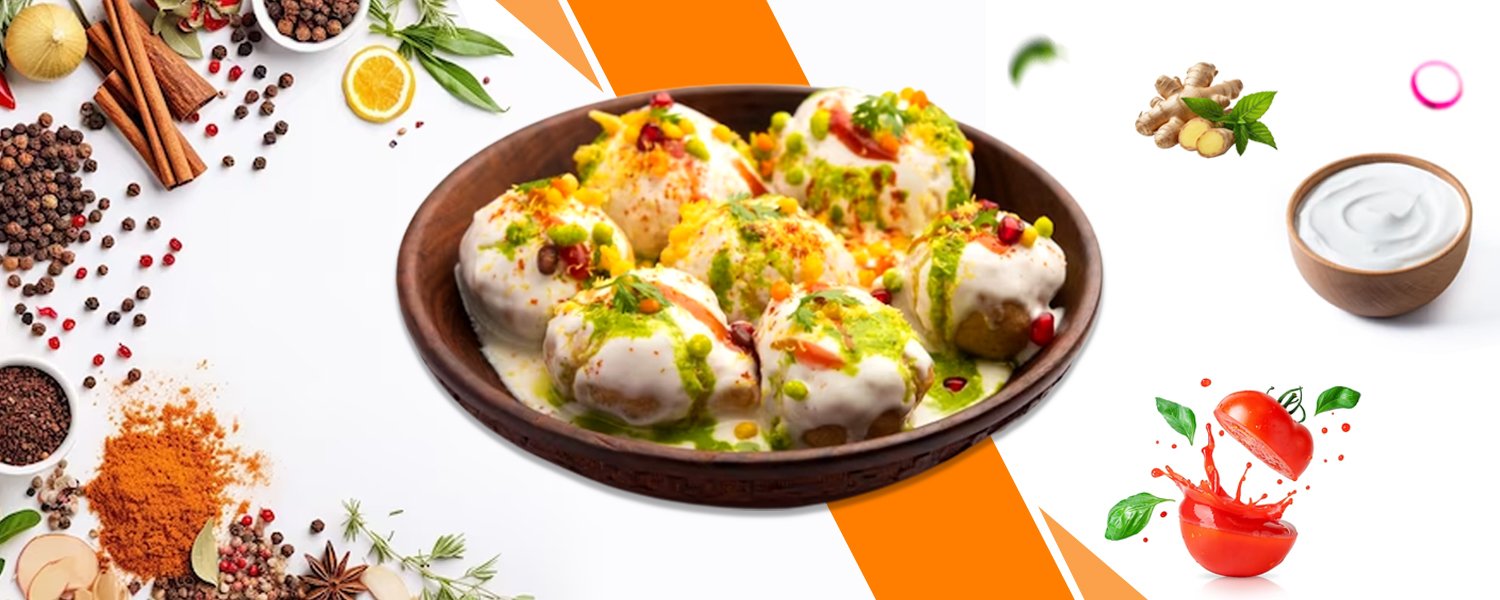 The vibrant streets of Uttar Pradesh come alive with the enticing flavors of Chaat, a compelling melange of sweet, tangy, spicy, and savory tastes. Chaat, meaning "to lick" in Hindi, aptly describes the irresistible nature of this beloved street food.
From the crisp papdi and sev to the cool yogurt and zesty chutneys, Chaat is a riot of textures and flavors that dance on the palate. A typical Chaat plate might include elements like boiled potatoes, chickpeas, crispy fried dough, and various chutneys, all brought together in a burst of taste and color.
Whether it's the iconic Aloo Tikki Chaat or the mouthwatering Pani Puri, Chaat is an experience that engages all the senses, making it a quintessential part of Uttar Pradesh's culinary culture.
9. Litti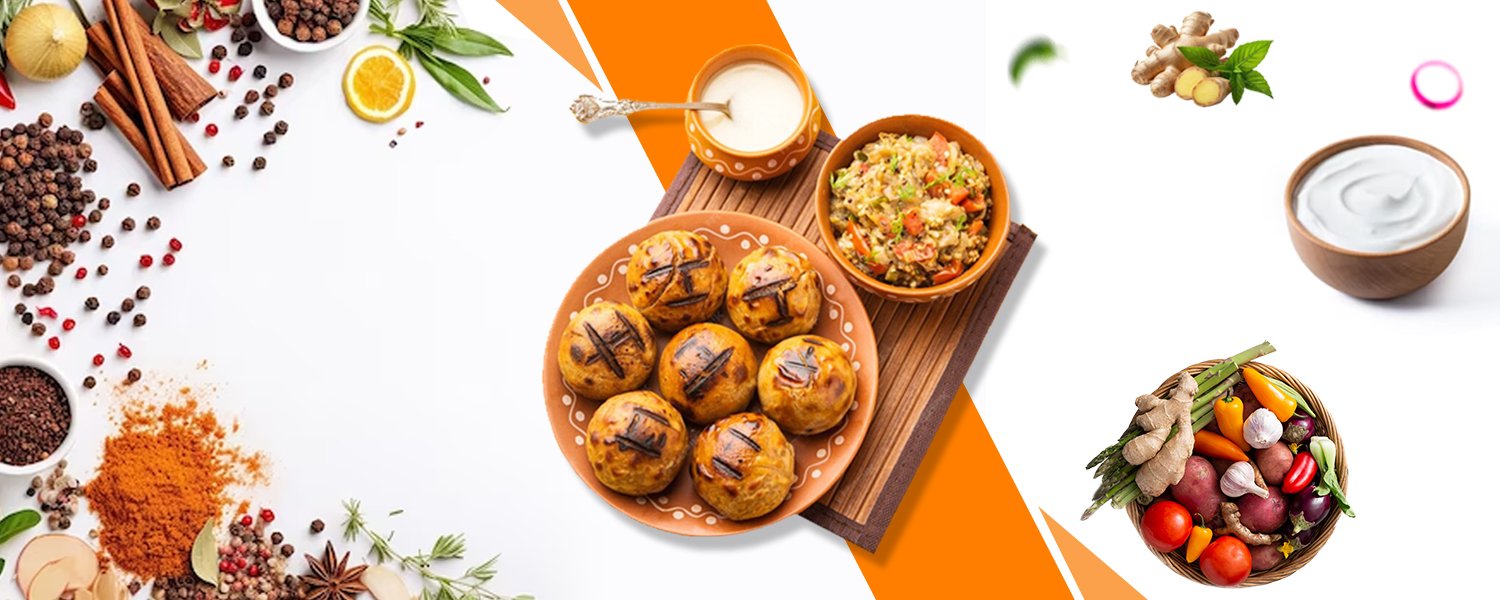 Hailing from the heartland of Bihar and Uttar Pradesh, Litti is a rustic and soulful dish that epitomizes comfort food. These round wheat flour balls are stuffed with spiced roasted gram flour, usually accompanied by sides like mashed vegetables (chokha) and ghee.
The litti dough is traditionally made from sattu, which is roasted gram flour mixed with aromatic spices like ajwain, kalonji, and amchoor for a punch of flavor. Once baked to a golden-brown hue, the little crust offers a satisfying crunch that gives way to the savory sattu filling.
Served with a generous dollop of ghee, fresh coriander chutney, and tangy chokha, Litti embodies the simplicity and wholesomeness of North Indian cuisine. It's not just a dish but a connection to tradition, heritage, and life's simple pleasures.
10. Chole Bhature
This delectable combination consists of two main components: Chole, a spicy and tangy chickpea curry, and Bhature, soft and fluffy deep-fried bread.
The chickpea curry, cooked with a medley of aromatic spices, tomatoes, and onions, boasts a rich and satisfying taste. It's the perfect accompaniment to the Bhature, puffed-up bread that strikes a delightful balance between crispy and soft.
Often enjoyed as a hearty breakfast or a filling lunch, Chole Bhature is not just a meal but a culinary experience that reflects the heartiness and vibrancy of Indian cuisine.
11. Kachori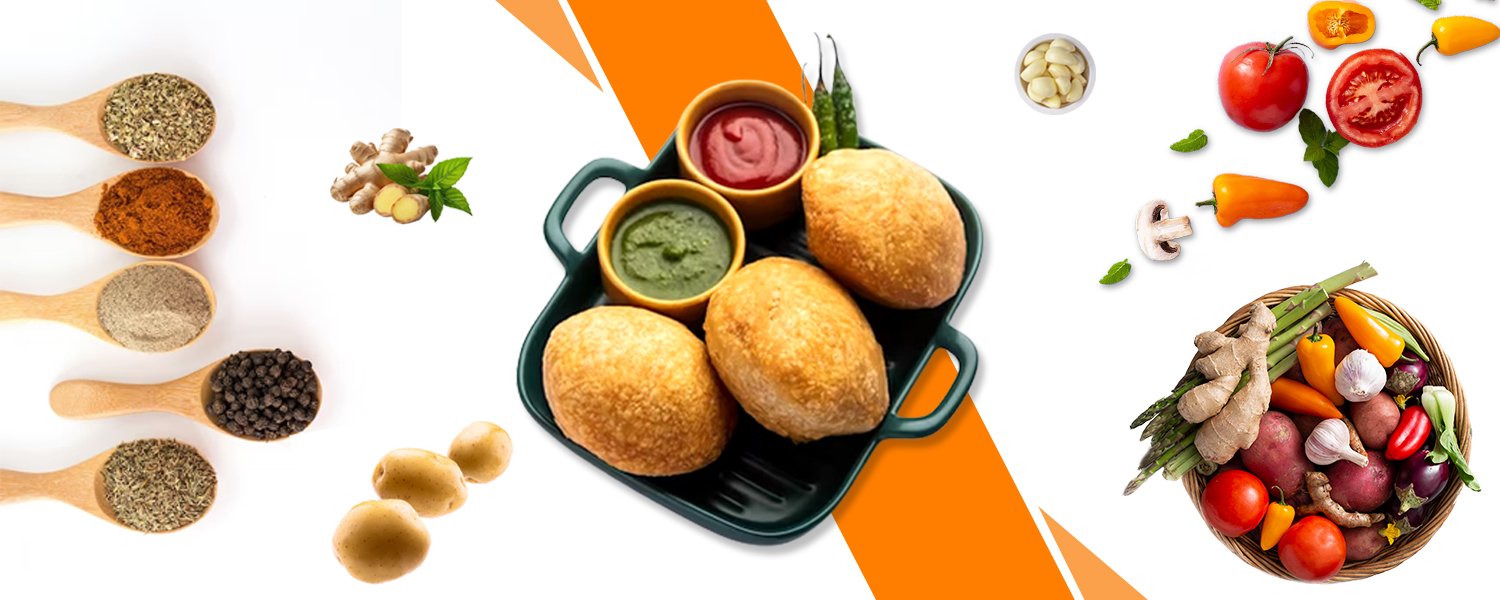 It is a popular street food and snack from various parts of India, including Uttar Pradesh. These deep-fried pastries are known for their crispness and the delightful surprises they hold within.
The flaky outer layer encases a flavorful filling, usually made with lentils, peas, or spiced potatoes. The blend of spices creates a burst of taste in every bite.
Kachoris are often served with tangy tamarind chutney or spicy mint chutney, adding an extra layer of flavor to the dish. Whether enjoyed as a quick snack or a part of a festive spread, Kachori's savory and satisfying nature makes it a favorite nationwide. 
12. Peda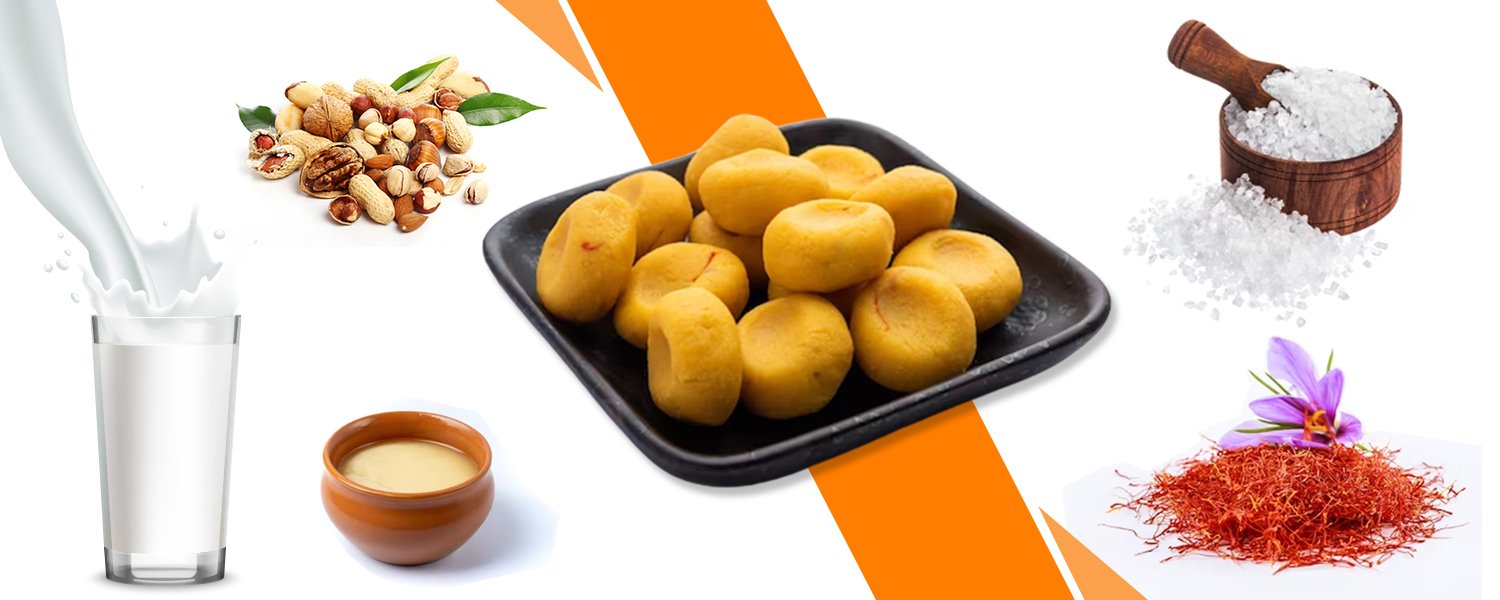 Originating from Mathura in Uttar Pradesh, it is a cherished sweet treat. These bite-sized milk-based confections are meticulously crafted with milk solids, sugar, and flavors like cardamom and saffron.
Peda's melt-in-the-mouth texture and subtle sweetness make it an irresistible indulgence during festivals, celebrations, and special occasions.
Its association with the holy city of Mathura adds a cultural touch to the sweetness, making Peda not just a dessert but a tradition that symbolizes the essence of Uttar Pradesh's culinary heritage.
13. Jalebi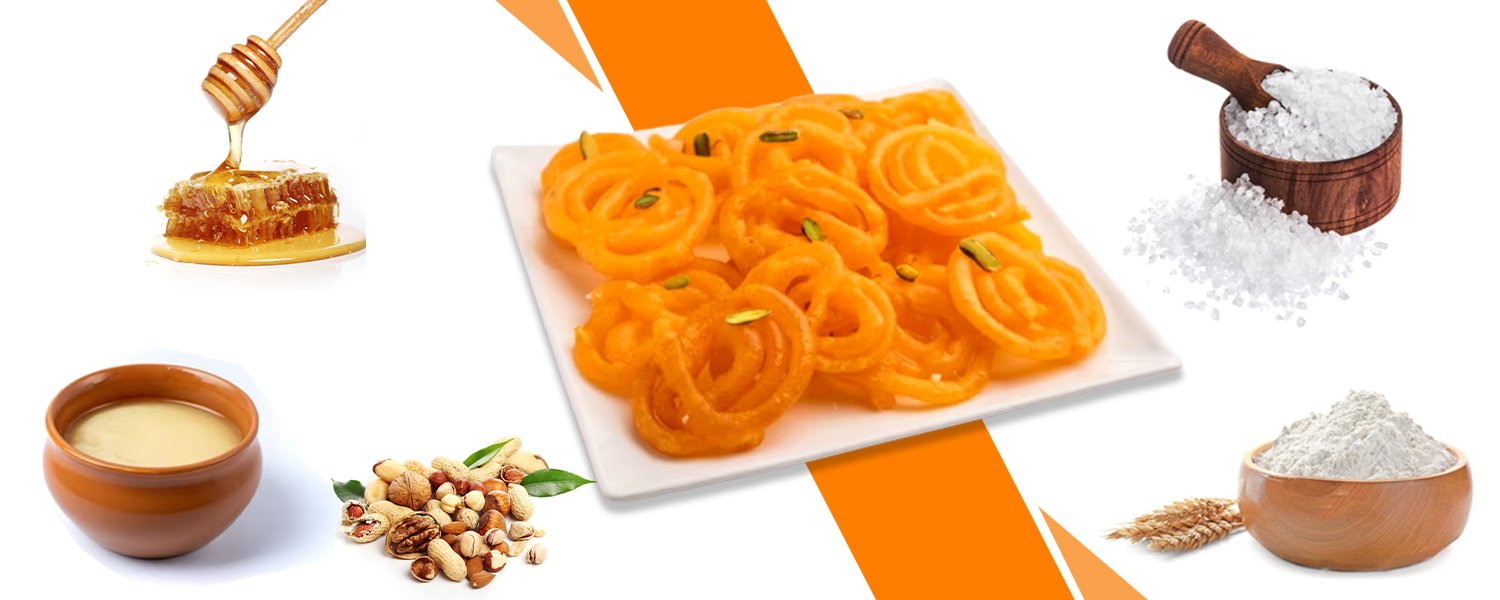 A testament to the art of achieving crispy perfection. Deep-frying a fermented batter of all-purpose flour makes these pretzel-like spirals soaked in saffron-infused sugar syrup.
The result is a treat that's simultaneously crispy and syrup-soaked, offering a delightful contrast of textures and a burst of sugary indulgence. Jalebis are a popular street food and festive favorite enjoyed nationwide.
14. Rabri
A rich dessert with North Indian origins celebrates milk's transformation into a sumptuous delight. Boiled milk is simmered until it thickens and reduces, creating a creamy base.
As it cools, layers of malai (cream) form on top, adding to the decadence. Enhanced with cardamom, saffron, and nuts, rabri is often enjoyed on its own or as a complement to other sweets.
Its velvety consistency and the interplay of flavors make it a cherished dessert, perfect for special occasions and moments of indulgence.
Conclusion 
In the heart of India, Uttar Pradesh's culinary heritage is a tapestry woven with flavors as rich and diverse as its culture. From the bustling streets to the quiet corners, every bite tells a story of tradition and innovation.
The state's famous dishes reflect a harmonious blend of aromatic spices, local ingredients, and time-honored techniques. With an array of offerings ranging from indulgent kebabs to comforting sweets, Uttar Pradesh's gastronomic treasures captivate both palate and soul.
Through generations, these delicacies have preserved the region's essence, inviting us to savor not just food but the essence of a rich cultural journey.
Ready to discover more about the historical monuments of Uttar Pradesh and their fascinating culinary traditions? Don't miss out! Read our blog for an in-depth exploration of these hidden gems.