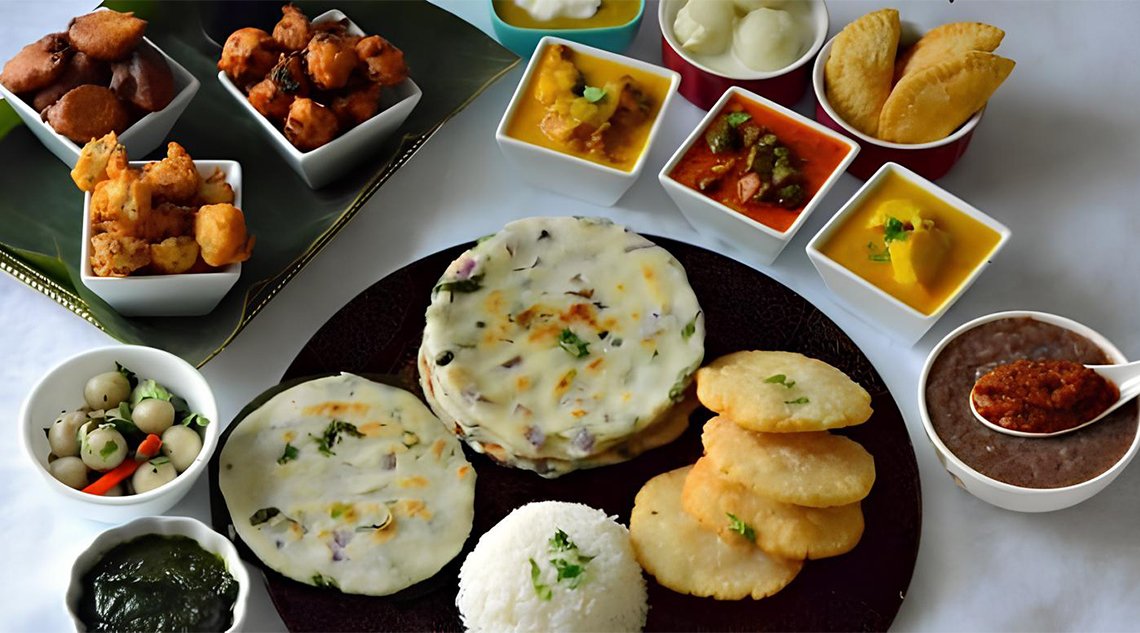 Embark on a mouthwatering journey through the heartland of India as we delve into the culinary tapestry of Chhattisgarh, a state rich in cultural heritage and gastronomic delights.
Exploring 18 Chhattisgarh Food Heritage" is an enchanting culinary odyssey that uncovers the hidden gems of this vibrant region. From delectable tribal delicacies to traditional recipes passed down through generations, every bite tells a story of tradition, flavor, and the spirit of Chhattisgarh. 
Join us as we unravel the secrets of this culinary treasure trove, one plate at a time. Get ready to savor the essence of Chhattisgarh and ignite your taste buds with unforgettable flavors.
1. Chousela
If you're a fan of savory snacks, Chousela is a must-try! These delectable cakes are made by blending lentils and spices, then deep-fried to perfection. The result is a crispy and flavorful treat that pairs perfectly with tea or chutney.
2. Jihad Bara
A popular street food in Chhattisgarh. These fluffy lentil dumplings are deep-fried and served with a tangy and spicy curry. You'll experience a heavenly combination of textures and tastes with each bite.
3. Fara
Fara is a steamed dumpling that will win your heart with its simplicity and taste. Made from a mixture of rice flour and lentil paste, these delicate dumplings are filled with a spicy and aromatic mixture. Served with chutney or yogurt, Fara is a healthy and flavorsome snack that will leave you craving more.
4. Bhajiya Buns
Bhajiya Buns is a delightful fusion of flavors. Picture this: crispy, golden bhajiyas (fritters) stuffed inside soft, fluffy buns. The contrast of textures and the burst of flavors will tantalize your taste buds.
5. Cheela
This savory pancake, made from a batter of gram flour (besan) mixed with spices and herbs, is pan-fried until golden and crispy. Served hot with a side of chutney or pickle, it's a popular breakfast or evening snack choice in Chhattisgarh.
6. Khada Masoor Dal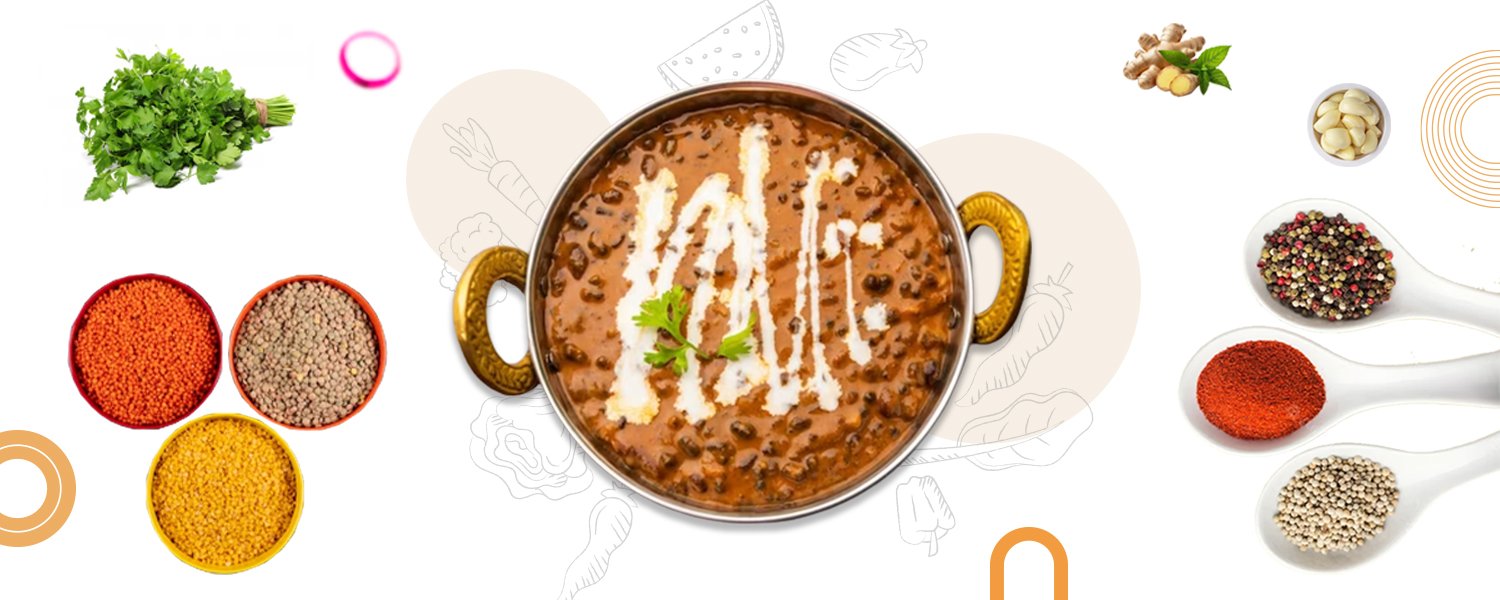 Experience the wholesome goodness of Khada Masoor Dal, a lentil dish cooked to perfection. Bursting with flavors, this dish simmers red lentils with aromatic spices. The result is a rich, creamy texture that pairs wonderfully with rice or roti. 
7. Kusli
A sweet treat that will transport you to a world of sugary bliss, Kusli is a traditional Chhattisgarhi dessert. Made from jaggery, sesame seeds, and peanuts, it boasts a delightful crunch with a hint of sweetness. Indulge in this mouthwatering delicacy and savor the unique blend of flavors.
8. Gulgule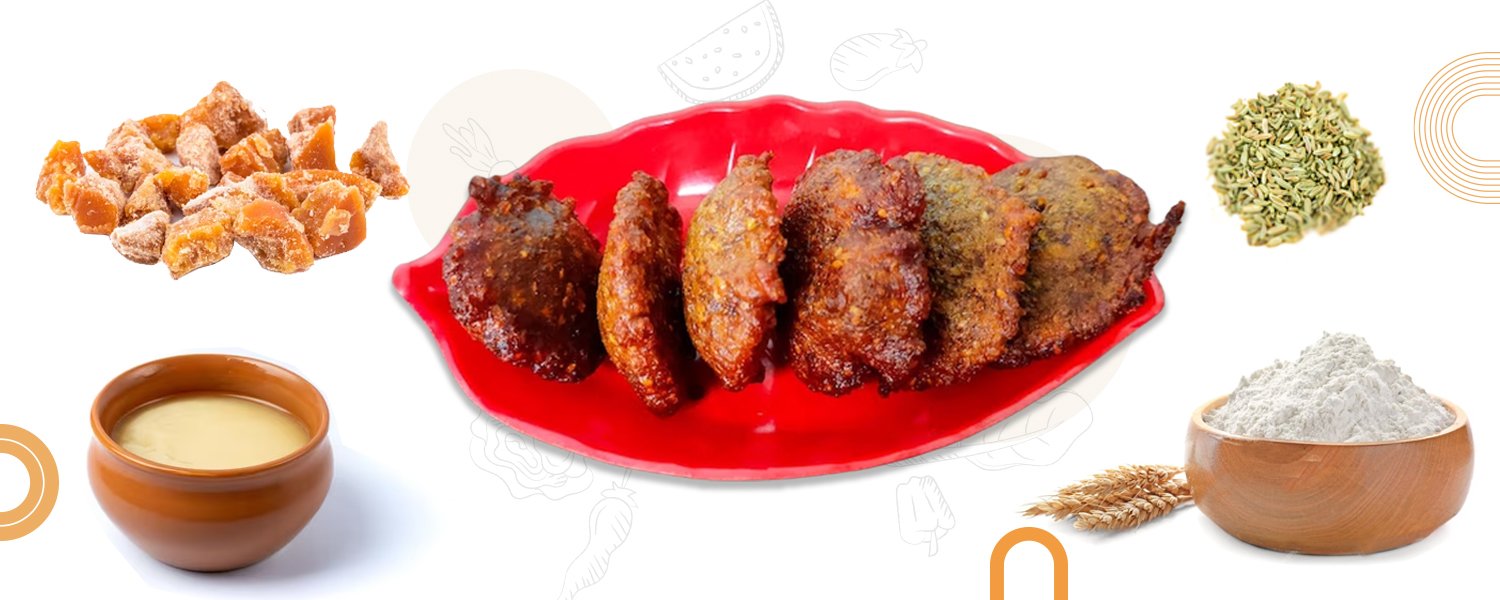 Are you craving something crispy and sweet? Look no further than Gulgule. These bite-sized cakes are made from a batter of wheat flour, jaggery, and fennel seeds. As they fry to golden perfection, they develop a delightful crunch on the outside while remaining soft and fluffy. It's the perfect snack to satisfy your sweet tooth.
9. Karanji
 
Delight your taste buds with Karanji, a popular festive treat in Chhattisgarh. These deep-fried pastries are filled with a delicious mixture of coconut, jaggery, and dry fruits. The outer shell is crispy, while the sweet and nutty filling adds flavor with every bite. Karanji is a must-try for anyone seeking a taste of Chhattisgarhi culinary delights.
10. Khurmi Pitha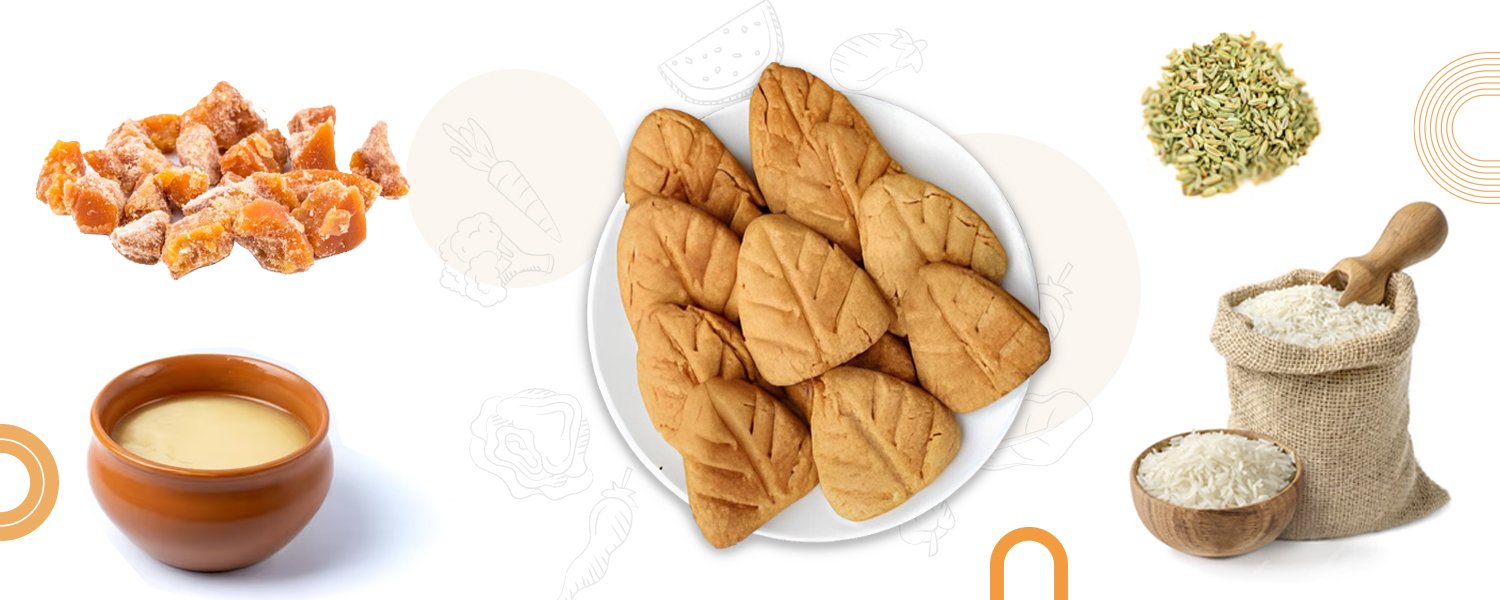 A sweet delicacy that will leave you craving for more. Picture a golden-brown, pancake-like dessert made with rice flour, jaggery (unrefined sugar), and a hint of cardamom. This delectable treat is often enjoyed during festivals and celebrations, bringing joy with every bite.
11. Bafauri
A protein-packed delight that will satisfy your appetite. Bafauri is a flavorful gram flour (chickpea flour) dumpling seasoned with aromatic spices and deep-fried to perfection. Its crispy exterior and soft interior make it an irresistible snack that pairs well with a cup of hot tea. Try this food near waterfalls in Chhattisgarh.
12. Chhattisgarhi Bhaji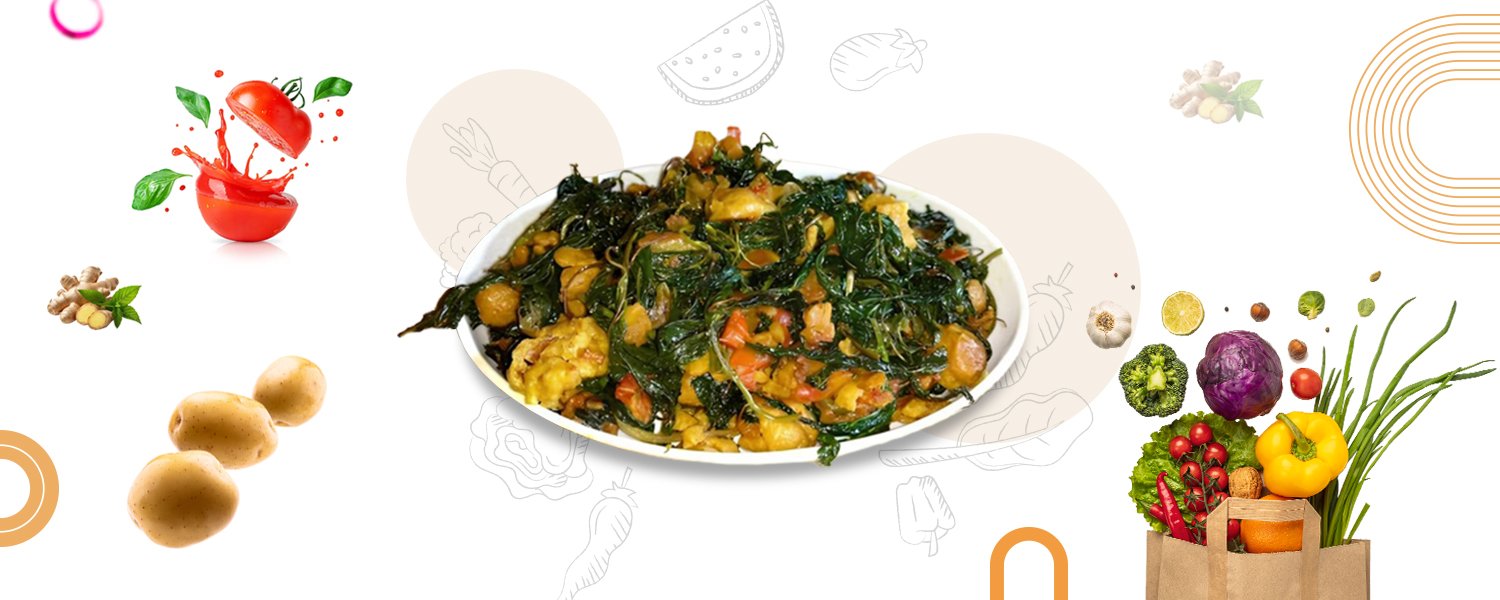 A vibrant and nutritious vegetable dish. It's a delightful medley of locally sourced seasonal vegetables cooked with aromatic spices and tempered with mustard seeds and curry leaves. This fragrant bhaji is a celebration of Chhattisgarh's agricultural abundance.
13. Pidiya
It is a unique savory snack that originates from the tribal communities of Chhattisgarh. Made from rice flour and spices, these dumplings are cooked perfectly by steaming or frying. The result is a delightful blend of textures and flavors that leave you craving for more.
14. Kusli Ladoo
It is a traditional sweet treat that delights both the young and old. These small, round balls are made by mixing jaggery, gram flour, and ghee and then flavored with cardamom and coconut. The soft, melt-in-your-mouth texture and the aromatic sweetness make Kusli Ladoo a true indulgence.
15. Muthiya
Muthiya is a savory snack made from steamed gram flour (besan), spices, and vegetables. These bite-sized dumplings are tempered with mustard seeds and curry leaves, giving them aromatic flavors. Muthiya is often enjoyed with a tangy chutney, making it a perfect tea-time treat.
16. Ramdana Ladoo
Ramdana Ladoo, also known as Rajgira Ladoo, is a popular sweet treat in Chhattisgarh. Made from popped amaranth seeds, jaggery, and a touch of ghee, these round delights are rich in nutrients and energy. Ramdana Ladoo is often prepared during festive occasions and is loved by children and adults.
17. Bhajia Roti
Bhajia Roti is a delectable flatbread that showcases the creativity of Chhattisgarhi cuisine. It is prepared by mixing wheat flour with various finely chopped vegetables, spices, and herbs. The dough is then rolled into thin rotis and shallow-fried until golden and crispy. Bhajia Roti is enjoyed as a standalone snack or with chutney or curries.
18. Kusli Kachori
Kusli Kachori is a unique and delightful snack from Chhattisgarh. It is a deep-fried pastry stuffed with a sweet and spicy filling made from grated coconut, jaggery, and aromatic spices. The kachoris are crispy on the outside and burst with flavors as you take a bite. Kusli Kachori is a must-try for those craving a combination of sweet and savory in a single bite.
Ready to discover more about the famous monument of Chhattisgarh and its fascinating culinary traditions? Don't miss out! Read our blog for an in-depth exploration of these hidden gems.
Conclusion
"Cuisine Chronicles: Exploring 18 Chhattisgarh Food Heritage" is a compelling journey into the rich culinary traditions of Chhattisgarh food heritage. This captivating culinary exploration satisfies the taste buds and unveils each dish's vibrant history and cultural significance. 
Every page of this gastronomic chronicle is filled with mouthwatering recipes and fascinating anecdotes, from the delectable petha to the fiery jalebi sabzi. This book brings Chhattisgarh's diverse flavors and aromas to your fingertips through its vivid descriptions and stunning visuals. 
Get ready to embark on a culinary adventure like no other and savor the authentic tastes of Chhattisgarh food heritage.