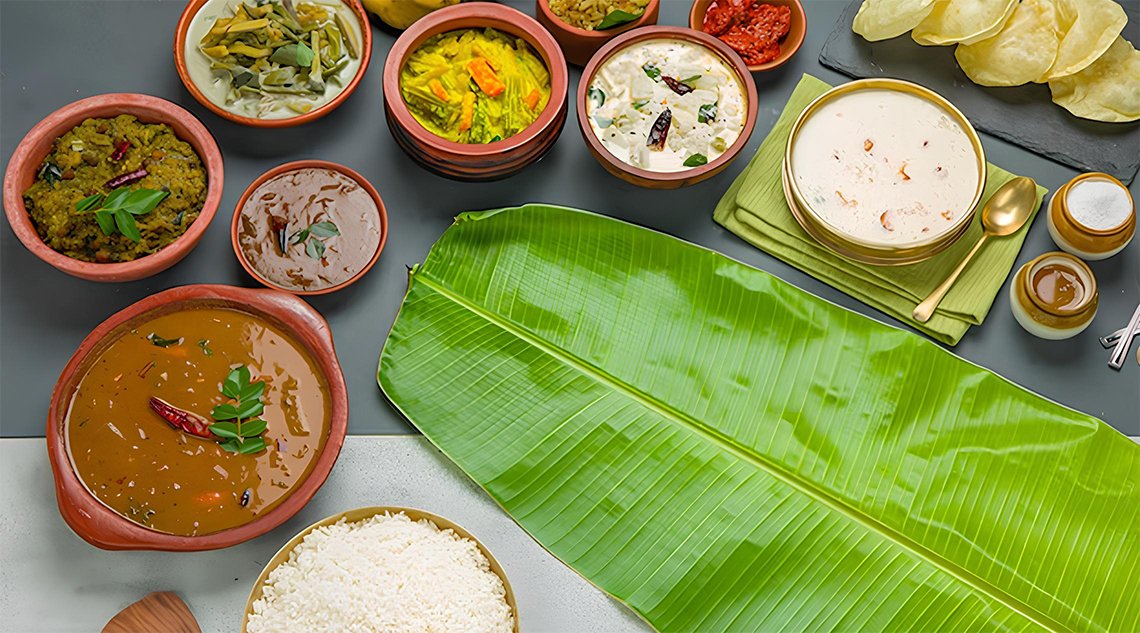 Nagaland, nestled in northeastern India, beckons adventurous food enthusiasts with its rich tapestry of flavors and culinary traditions. As we embark on a gastronomic expedition, we'll discover the iconic food of Nagaland.
In this region, indigenous ingredients, time-honored recipes, and vibrant cultural influences converge to create a unique and compelling cuisine.
From the fiery allure of Naga chili to the earthy depths of smoked meat and the harmonious balance of bamboo shoot-infused delicacies, each dish tells a story of heritage and innovation. Join us on this flavorful journey to unravel the essence of Nagaland's culinary treasures.
1. Samathu
A traditional Naga dish from Nagaland. This flavorful and hearty dish is made with a combination of bamboo shoots, smoked pork, and local herbs. The bamboo shoot adds a delightful earthy and slightly tangy flavor, while the smoked pork infuses a rich smokiness.
It's typically seasoned with indigenous spices and cooked until tender. Samathu showcases the essence of Naga cuisine, which relies heavily on locally sourced ingredients and unique preparation methods.
2. Akibeye 
It showcases the region's rich culinary diversity and exotic flavors. This vegetarian delicacy primarily consists of bamboo shoots and kidney beans. The bamboo shoots add a distinctive earthy flavor, while the kidney beans contribute to its hardiness and nutritional value.
The dish is cooked with aromatic spices, including Naga chili, providing mild to moderate heat. Akibey is delicious and nutritious, making it a popular choice among locals. Its simplicity and unique taste make it a must-try when exploring the iconic foods of Nagaland.
3. Fish Cooked in Bamboo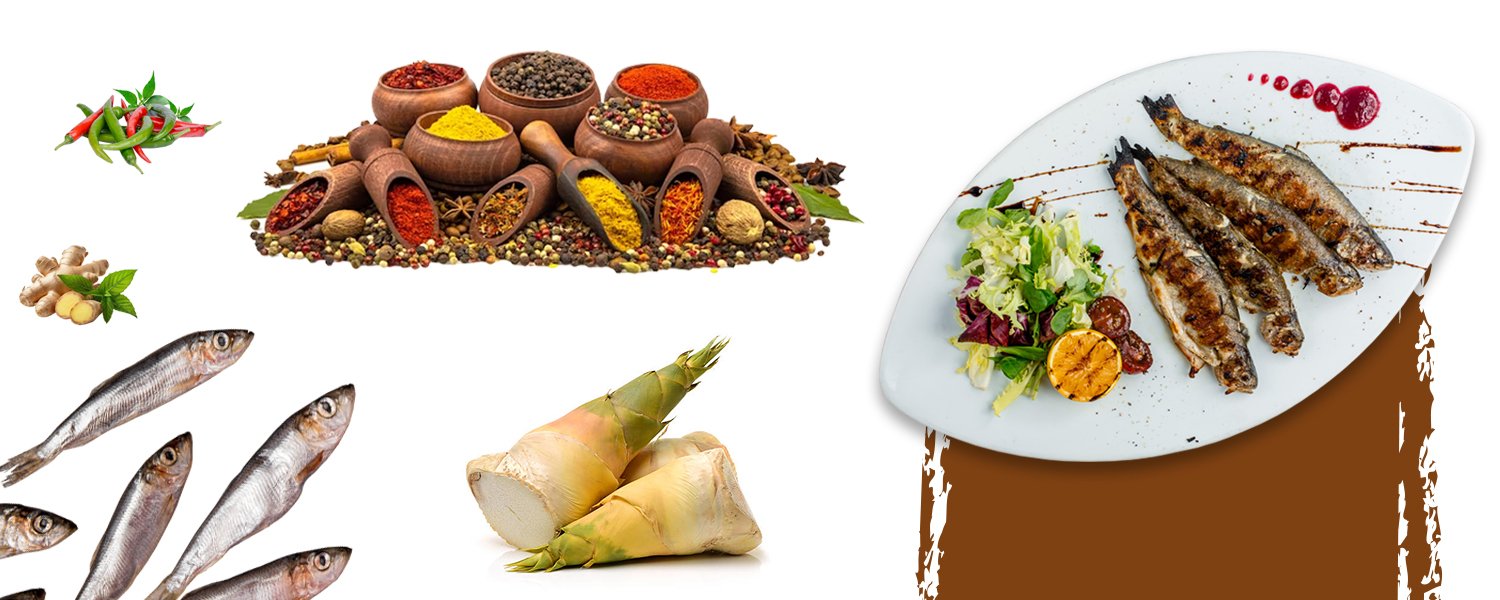 Fish cooked in bamboo is a cherished Naga delicacy known for its simplicity and exquisite flavors. Fresh fish, often caught from local rivers, is cleaned, seasoned with local spices, and stuffed into bamboo tubes along with herbs and sometimes Naga chili for that signature kick.
The bamboo tubes are sealed with banana leaves and roasted or smoked over an open flame. This cooking method imparts the fish a smoky, earthy aroma, making it tender and flavorful. It's a traditional dish highlighting the Naga people's close connection to nature and their mastery of utilizing natural resources in their cuisine, offering a delightful taste of Nagaland's rich culinary heritage.
4. Galho 
A traditional Naga dish is known for its simplicity and deliciousness. It's a one-pot rice meal cooked with mixed vegetables, smoked meat, and aromatic spices. This comforting dish is reminiscent of a Naga-style pilaf, with sticky rice as the base.
The ingredients are cooked together to create a hearty, flavorful, and nutritious meal. Galho is a favorite among the Naga tribes and is often prepared during festivals and special occasions. Its rustic charm and combination of indigenous flavors make it a must-try for anyone looking to savor the authentic tastes of Nagaland.
5. Hinkejvu
It is a flavorful, spicy, aromatic stew made primarily from smoked pork and bamboo shoots. The dish is known for its rich and smoky taste, derived from the slow smoking of pork over an open fire. Bamboo shoots are added for their unique earthy flavor.
Naga chilies and local herbs season the dish, giving it a fiery kick. Hinkejvu is a beloved comfort food in Nagaland and is often prepared during festivals and special occasions, showcasing the region's indigenous ingredients and culinary heritage.
6. Pork Curry 
Pork Curry is a beloved dish in Nagaland, known for its robust flavors. It typically consists of tender chunks of pork simmered in a spicy and aromatic gravy. The key ingredients include marinated pork, Naga chili, bamboo shoots, and local herbs and spices.
The marinated pork is slow-cooked until it becomes tender and infused with the rich flavors of the spices. Bamboo shoots provide a unique earthy and sour note to the curry. Pork Curry is often served with steamed rice, making it a hearty and satisfying meal that showcases the essence of Naga cuisine's bold and savory character. 
7. Black Sticky Rice Pudding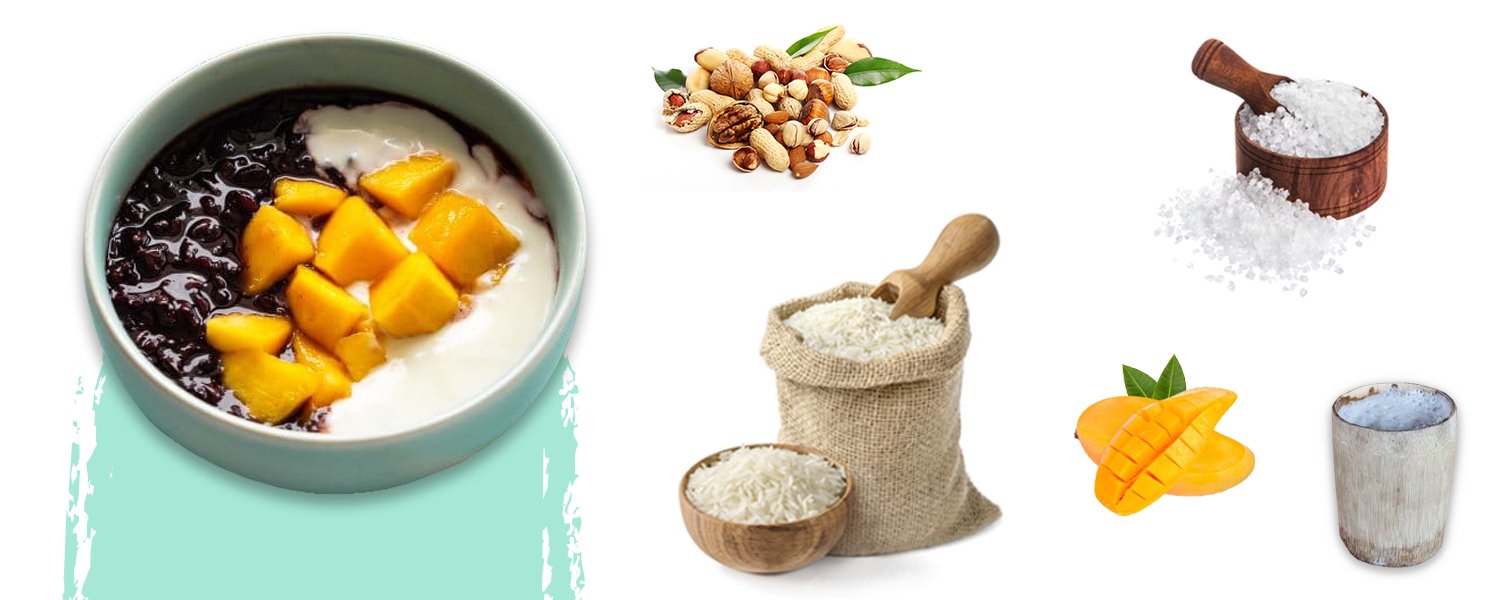 This pudding is made from glutinous black rice, coconut milk, and palm sugar and boasts a unique dark hue and a sweet, nutty flavor. The rice is soaked and then slow-cooked until it becomes soft and creamy.
The addition of coconut milk lends a rich, creamy texture, while palm sugar provides a deep caramel-like sweetness. Often garnished with fresh fruits or a drizzle of coconut cream, it's a favorite treat for its sweet, slightly chewy, and earthy taste. This dessert is delicious and a visual delight with its striking dark color. 
8. Rosep Aon (boiled vegetables)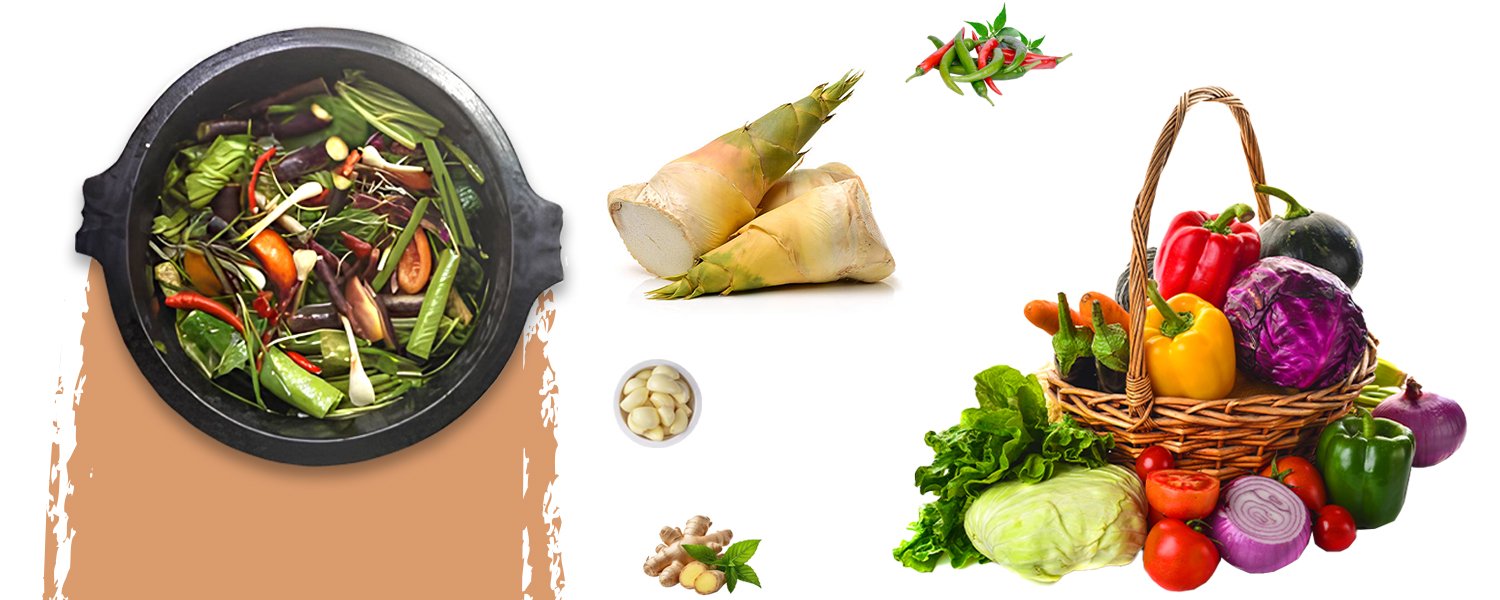 A traditional Naga dish consists of a delightful medley of boiled vegetables. It's a simple yet wholesome preparation, showcasing the essence of Naga cuisine. Typically, various locally grown vegetables, such as leafy greens, yam, pumpkin, and bamboo shoots, are boiled until tender.
These veggies are seasoned with minimal spices and herbs, allowing their natural flavors to shine. Rosep Aon is often served as a side dish in Naga meals, adding a healthy and refreshing touch to the overall spread. Its simplicity and use of fresh, indigenous ingredients make it a staple in Naga households. Try this food in the urban cities of Nagaland.
9. Zutho 
A traditional rice beer hailing from Nagaland, India. Crafted by the indigenous Naga tribes, it plays a vital role in their culture. Zutho is made using sticky rice and undergoes natural fermentation. The preparation involves soaking the rice and mashing it into a paste.
This paste is mixed with water and fermented in large earthen pots or bamboo containers. Over time, the mixture transforms into a mildly alcoholic beverage, enjoyed during social gatherings, festivals, and rituals. Zutho has a mild and slightly sour taste, making it a cherished part of Naga hospitality and a symbol of community bonding.
10. Bushmeat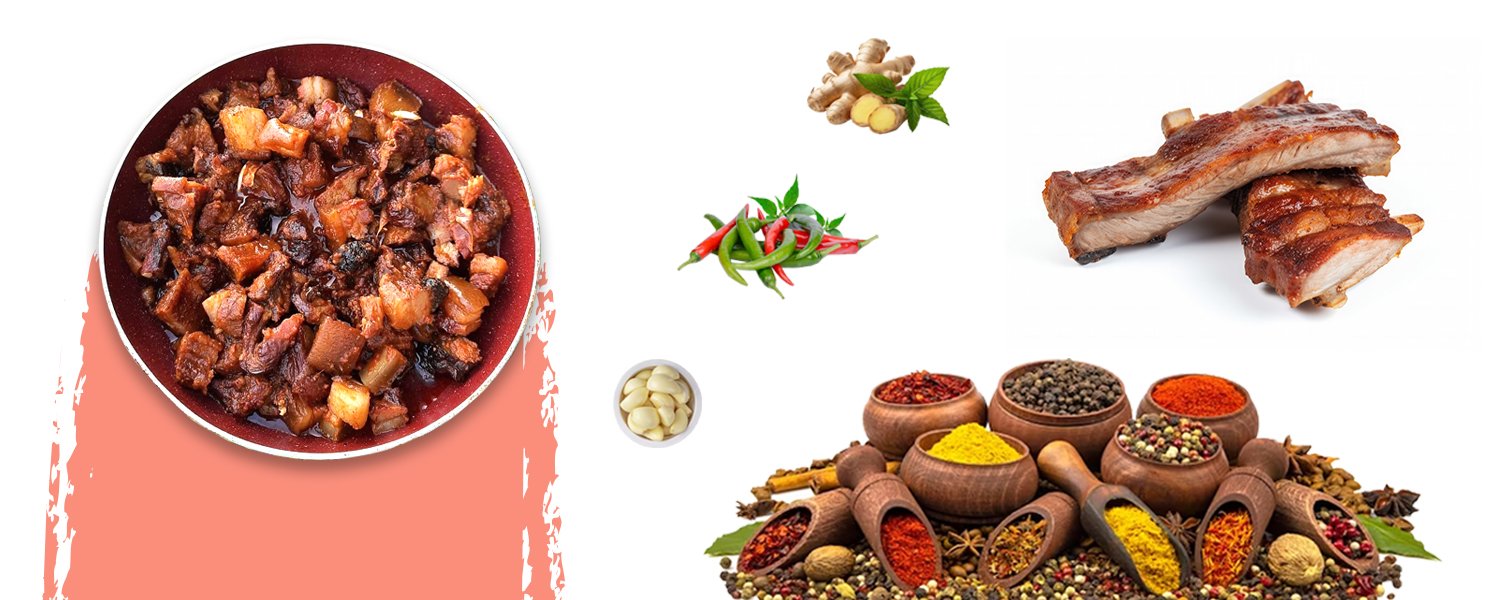 Bushmeat, a cherished dish in Nagaland, reflects the region's hunting traditions. It typically consists of wild game like wild boar, venison, or birds sourced from the dense forests of Nagaland. The meat is marinated with indigenous spices, herbs, and the fiery Naga chili, known for its heat.
It's then slow-cooked to perfection, resulting in tender and flavorful meat. Bushmeat is a symbol of Naga culture, often prepared during festivals and special occasions. It showcases the Naga people's hunting prowess and offers a unique and savory taste of Nagaland's rich culinary heritage.
11. Bamboo Shoot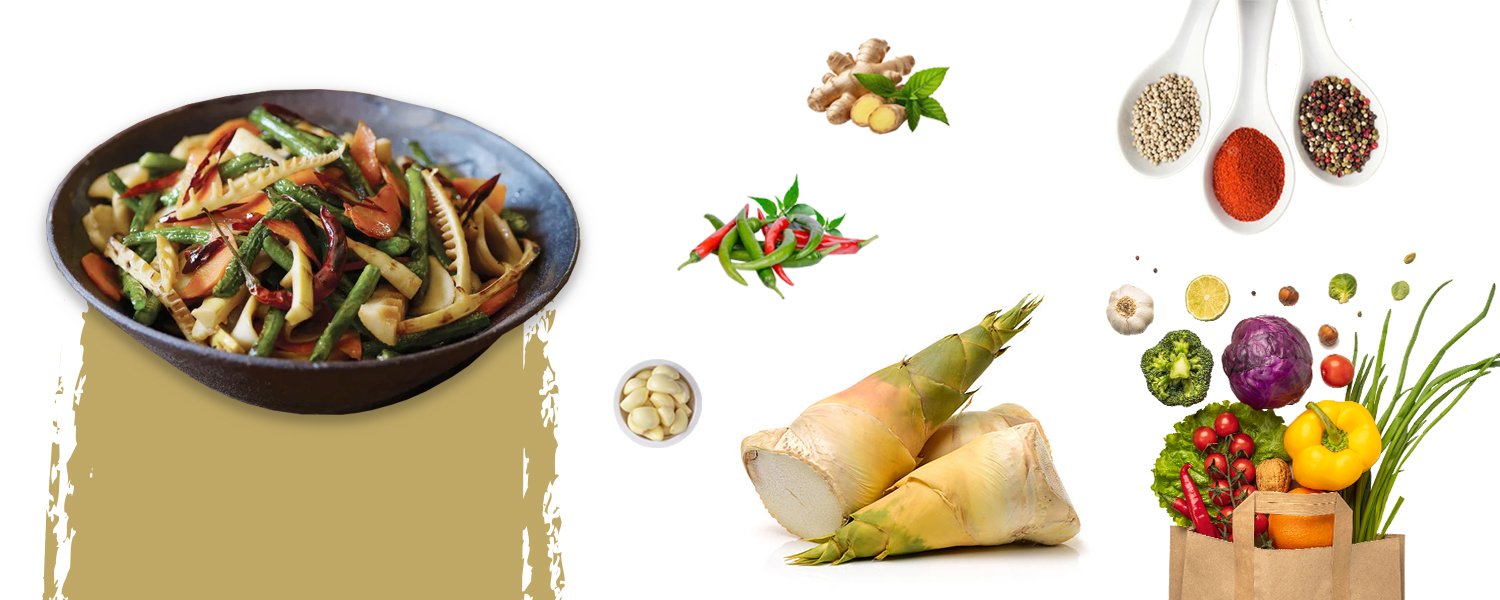 Naga culinary treasure is a versatile and essential ingredient in Nagaland's cuisine. These young, tender sprouts of bamboo plants are harvested in the monsoon season. Bamboo shoots can be enjoyed in various forms, such as fresh, fermented, or dried.
Fresh bamboo shoots are crisp and mildly bitter, lending a unique flavor to dishes. When fermented, they take on a tangy, slightly sour taste, perfect for chutneys and pickles. Dried bamboo shoots are rehydrated and used in curries and soups.
Conclusion 
Nagaland unveils a captivating gastronomic journey deeply rooted in tradition and local flavors. This northeastern Indian state's cuisine, characterized by smoked meats, fiery Naga chilies, bamboo shoots, and a wide variety of indigenous ingredients, reflects its people's cultural diversity and culinary heritage.
The blend of aromatic herbs, spicy accents, and unique cooking techniques creates dishes that are delicious and tell a story of Naga traditions. From smoked meat to zesty chutneys, Nagaland's culinary treasures offer a delightful experience for food enthusiasts, allowing them to savor the authentic tastes of this vibrant region.