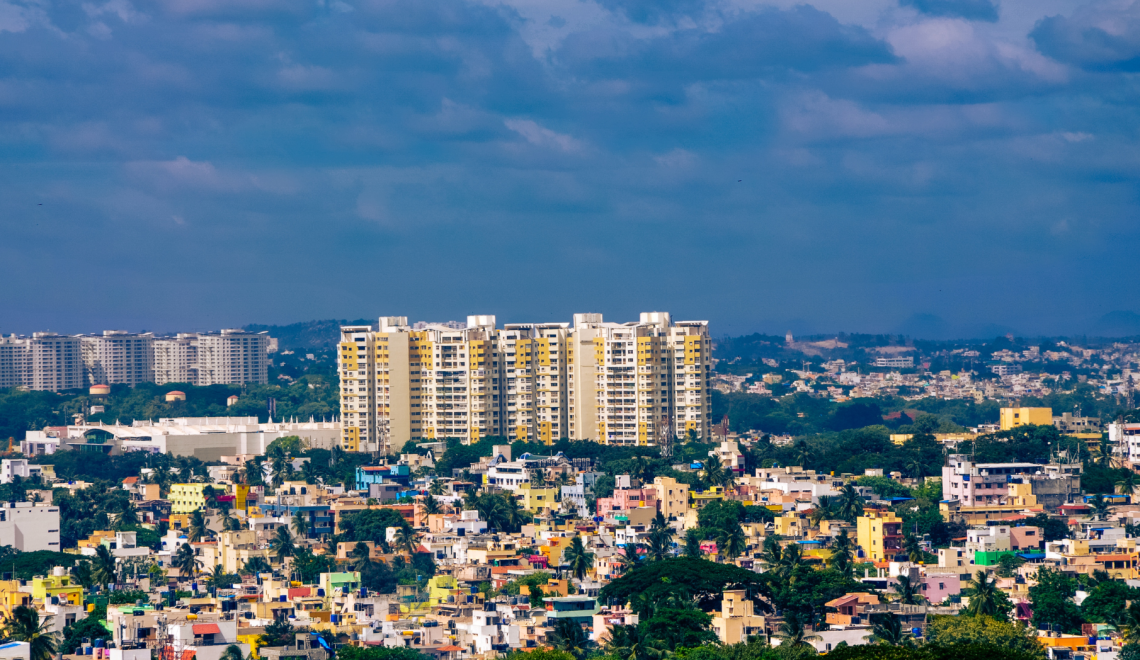 Bangalore has long been known as a vibrant city, with many unique attractions to explore and opportunities to embrace Indian culture with open arms. The Silicon Valley of India, Bangalore, is recognized as one of the best cities in India for culture, innovation, and technology, which makes it the best place to visit and one of the top destinations for both Indian and international tourists alike. 
The city has multiple things to offer everyone, from its lively culture and buzzing nightlife to its excellent shopping and dining experiences. 
Below mentioned are five top reasons to visit Bangalore and reasons why Bengaluru deserves to be the second capital 
1. Climate
The city of Bangalore is known for its pleasant climate, which makes it the top reason to visit Bangalore. Located at an altitude of approximately 920 m (3,000 ft), the city experiences a moderate climate, with temperatures ranging from an average minimum of 14 degrees Celsius (57°F) in winters to an average maximum of 28 degrees Celsius (82°F) in summers. 
The city receives an average annual rainfall of 920 mm (36 in). March to mid-June is the hottest period of the year. However, temperatures remain very pleasant in the mornings and evenings, making it ideal for sightseeing and other outdoor activities. 
The city welcomes the monsoon season from mid-June to September, providing much-needed respite from the summer heat. However, October to February is the winter season, and temperatures can drop as low as 8-10 degrees Celsius (44-50°F). Overall, the climate in Bangalore is considered pleasant and mild throughout the year, making it and is one of the reasons to visit Bangalore as a popular tourist destination.
2. Shopping
Bangalore has plenty of modern malls, colorful markets, and unique boutiques that are a paradise for shopaholics, which makes it another significant top reason to visit Bangalore.
Street shopping is trendy, and the city offers an incredible range of traditional clothing and stuff, the top Bangalore Souvenirs To Buy that you won't find anywhere else in India. Of course, the city is also great for buying the latest electronics, gadgets, and fashion items.
India's Silicon Valley, a thriving, cosmopolitan city and one of India's most popular tourist destinations, also known as the Garden City, is a vibrant city that offers Top Bangalore Souvenirs To Buy for everyone. With its attractive shopping plazas and options for shopaholics and window shoppers alike, Bangalore is one of the best places to indulge in some retail therapy.
Upper-class locals and foreign visitors will find a range of luxurious shopping complexes and malls that are well-suited and equipped with Top Bangalore Souvenirs To Buy. The famed Commercial Street and Brigade Road are two famous districts of Bangalore that house a variety of international designer outlets, brand stores, and independent boutiques.
The former caters to shoppers looking for budget-friendly goods, while the latter is perfect for high-end products. Bangalore Central—which features multiple mid-range stores—is an excellent place for shoppers who want to find Top Bangalore Souvenirs To Buy within their budget.
In addition to these premier shopping centers, Bangalore has a thriving street market scene. Here, you can explore a vibrant urban experience and find unique goods like items made from the traditional Kanjeevaram sari fabric. Popular markets such as Chickpet, Shanti Nagar, and Russell Market are must-visits in Bangalore. People visiting the city should also make it a point to check out the night markets like Majestic Market and Sampangirama Nagar Market.
Overall, Bangalore is an excellent destination for Top Bangalore Souvenirs To Buy shoppers. With its mix of designer stores, street markets, and mid-range shops, there's something for everyone in this city.
3. Nightlife
This is the only city in India that never sleeps, making it one of the top reasons to visit Bangalore for party animals who want to experience exhilarating and unforgettable nights out. From sky-high pubs to happening nightclubs, there is something for everyone in Bangalore.
For those who like to live it up in the nightclubs, Bangalore is home to some of the best clubs in India, such as the Shimmer, XU, High Ultra Lounge, and The Peacock Lounge. These clubs offer a variety of music genres, ranging from hip-hop, EDM, and Bollywood to melodious jazz and live bands.
For a more relaxing evening, Bangalore has a variety of rooftop restaurants and cafes offering great views of the city skyline. Some popular spots include The Tao Terraces, La Patio, Mirrors, The Backroom, and Rain Pub. These places are great and are the top reasons to visit Bangalore for an evening stroll and picture-perfect night views.
The vibrant city also has a street food culture, offering an array of mouthwatering dishes like Pani Puri, Kebabs, and Bhelpuri. Bangalore street food has flavors from all over the country, making it the place for some serious grub.
Bangalore provides a fantastic nightlife experience and is a go-to destination which is the chief reason to visit Bangalore for all the club/pub goers, foodies, and music lovers.
4. Cultural Attractions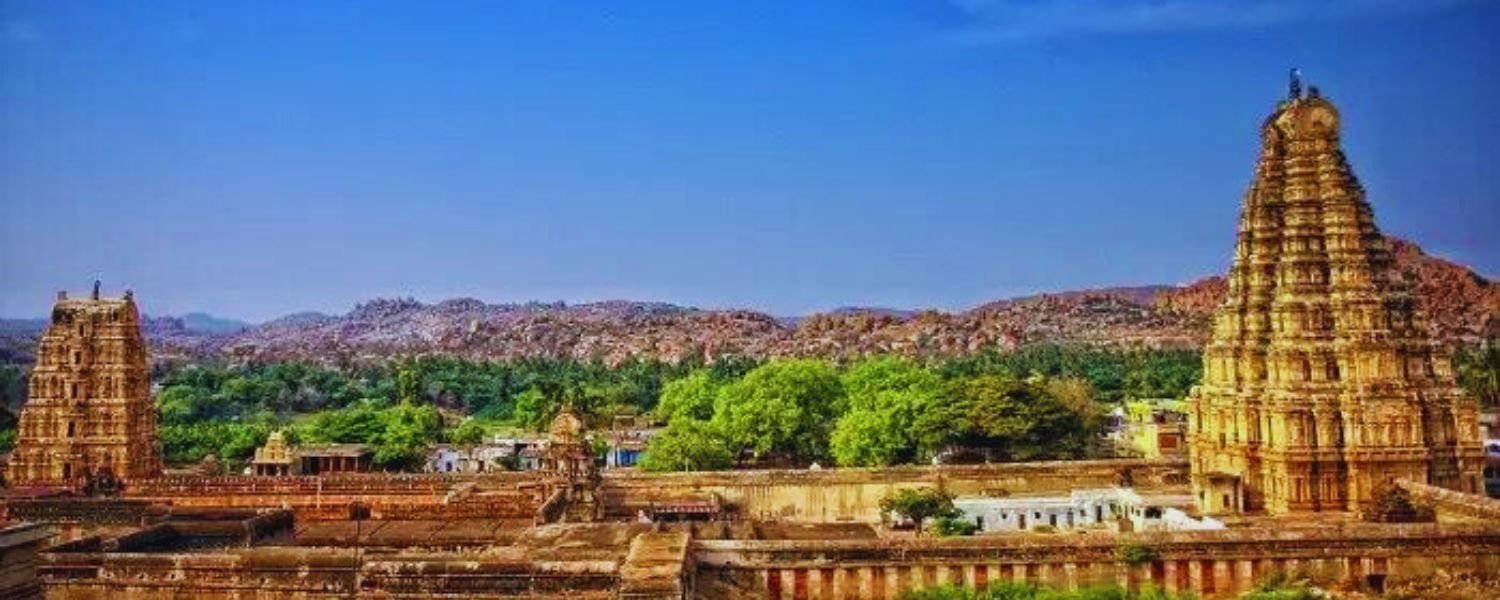 Bangalore, the capital city of Karnataka, beautifully described as the "Garden City," hosts an array of cultural attractions that draw crowds from all over India for their unique ethnicity. These attractions include historical monuments, culturally significant religious sites, and prehistoric monoliths. 
Bangalore's heritage also includes many festivals, reflecting its rich cultural diversity. These include festivals such as Deepavali, Ramzan, the Procession of Ganesha, the Kadalekayi Pataacha (groundnuts) festival, the Ugadi celebrations, the Ganesha Chaturthi, and the iconic Bangalore Karaga Procession and participating and witnessing the beauty of these festivals are few of the Things To Do In Bangalore.
Moreover, the city is fast becoming an arts and entertainment hub, offering venues for theatre, dance and music, galleries, museums, and art shows, and a wide range of film, literature, performing arts, painting, and photography festivals, which are the top reasons to visit Bangalore. In addition, luxury cinemas, vibrant pubs, multi-cuisine restaurants, and glitzy shopping malls further augment Bangalore's cultural appeal.
All in all, the captivating cultural attractions and experiences in Bangalore make this city the vibrant and enchanting cultural capital of India.
5. Natural Beauty
Bangalore, commonly known as one of India's 'IT Hubs,' is home to the natural beauty of India. This city property is one of the reasons why Bengaluru deserves to be the second capital. The town is famous for its various beautiful parks, lakes, and monuments. The beautiful weather and the colorful floral trees add great charm to the city's landscape. In addition, its multiple lakes and waterfalls make the city ideal for a scenic jog and one of the top reasons to visit Bangalore.
Bangalore has a lot to offer regarding nature and its many wonders. A great example of this is its numerous parks. Some popular ones include Cubbon Park, Lalbagh Botanical Garden, and Bannerghatta National Park. All of these are great places to observe nature in its finest form. From majestic trees to beautiful birds, one can witness it all here. The sights and sounds of these places make it an unforgettable experience.
Apart from its parks, Bangalore is also known for its many lakes. Ulsoor Lake, Sankey Tank, Raja Kaluve. They provide beautiful views and peace to those who visit them. A great example of a scenic location is Hebbal Lake, which is surrounded by numerous trees and has a pleasant atmosphere that anyone can enjoy.
The housing of some of the most distinctive monuments in the city limits is the top reason to visit Bangalore. The Bull Temple, Tipu Sultan's Summer Palace, and Bangalore Palace are renowned and bring alive the past of Bangalore and render it even more beautiful by giving it its unique character.
Finally, the weather in Bangalore is just perfect. The moderate climate, coupled with the numerous lovely parks and lakes, ensures an enjoyable experience. It is an ideal place to take a break from the hectic lifestyle and relax in the lap of nature.
All in all, Bangalore provides a perfect net of natural beauty. From its parks and lakes to its monuments, it makes for a tranquil, delightful experience. So, visiting Bangalore should be a must to bask in its captivating beauty.