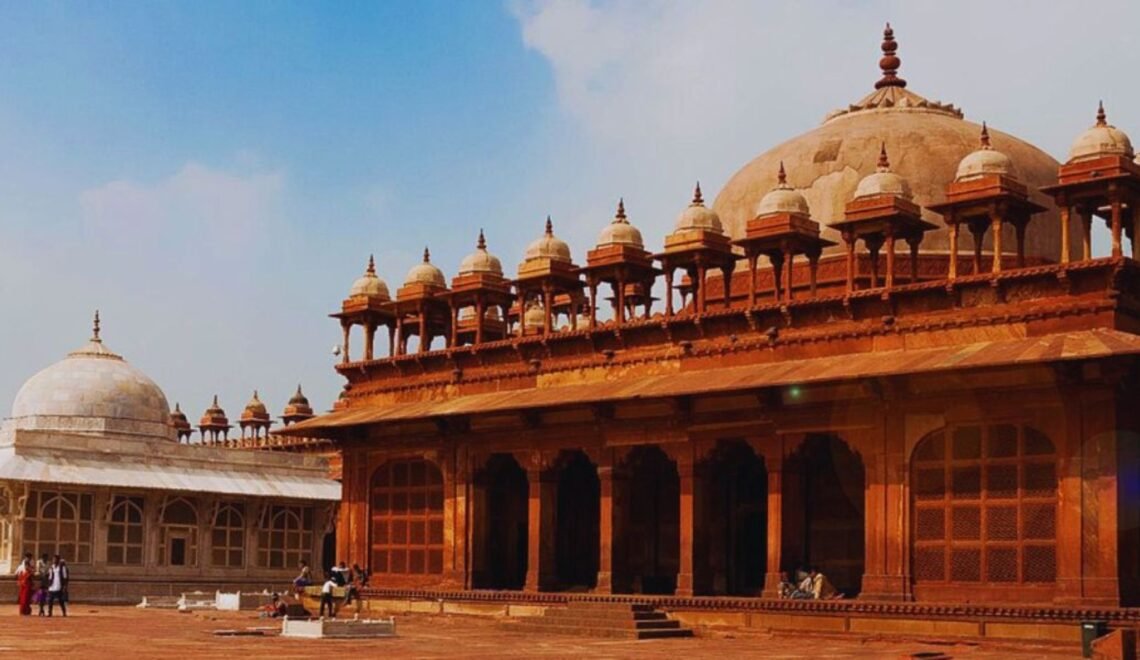 Mizoram, a hidden gem in India's northeast, holds a rich tapestry of history and culture beautifully reflected in its cultural monuments. As we traverse this enchanting land, we encounter tangible echoes of the past that stand as testaments to the people's resilience and artistic prowess.
From ancient watchtowers that guarded the hills to intricately designed churches that blend architectural marvels with spirituality, Mizoram's cultural monuments vividly portray its legacy. Join us on a journey through time and artistry as we delve into the significance of these monuments and their role in preserving Mizoram's heritage.
1. Solomon's Temple
Solomon's Temple emerges as a radiant jewel in Mizoram's cultural landscape. The Temple's grandeur goes beyond its role as a religious sanctuary; it is a remarkable testament to architectural artistry and spiritual devotion. As the sun casts its golden rays upon the Temple's intricate facade, a burst of colors emerges – an embodiment of faith, creativity, and cultural identity.
The architecture of Solomon's Temple seamlessly blends modern aesthetics with traditional Mizo design elements. Delicate carvings depict scenes from religious texts, while the vibrant stained glass windows create a mesmerizing play of light within. Walking through its halls, a sense of tranquillity envelops visitors, inviting them to contemplate the harmony between human expression and divine inspiration.
2. Mizoram State Museum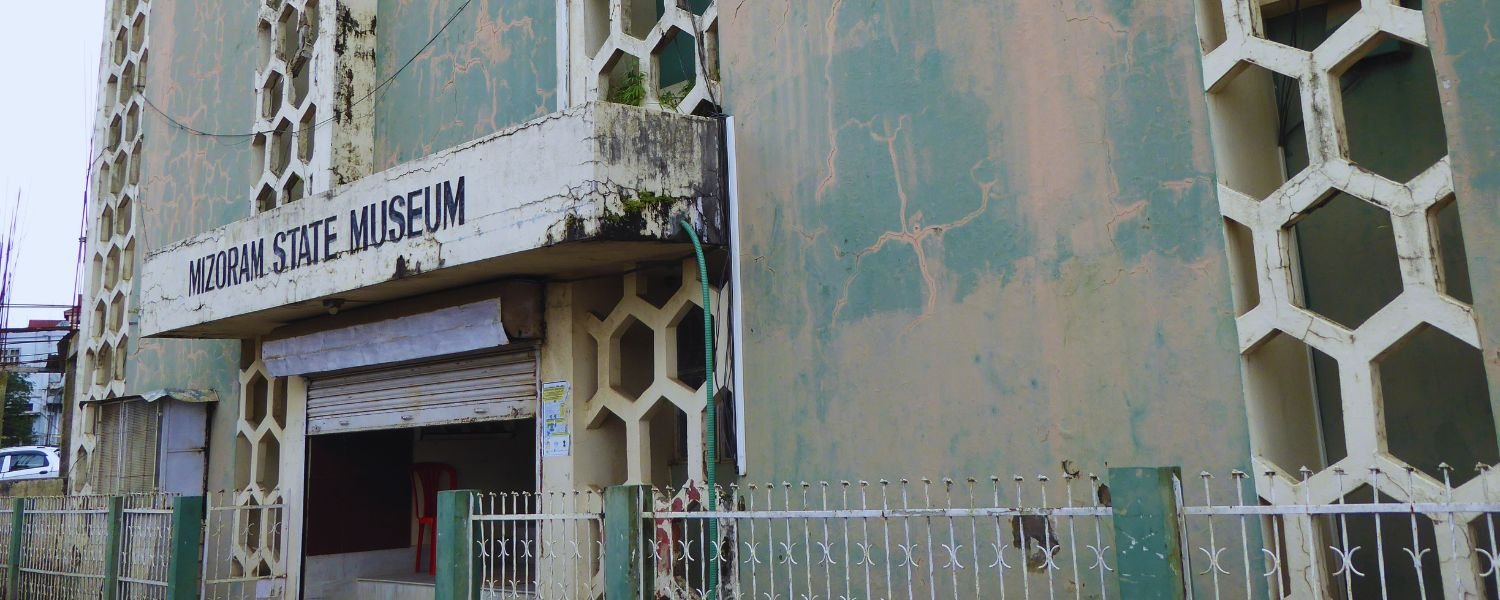 The Mizoram State Museum is a heritage repository that connects Mizoram's contemporary identity with its historical roots. The intricate threads of the state's diverse cultures and traditions are meticulously woven within its walls. From the vibrant attire of various Mizo tribes to artifacts depicting the evolution of local craftsmanship, the museum embodies the essence of Mizoram's heritage.
Stepping into the museum is akin to embarking on a cultural pilgrimage. Each exhibit is a chapter in Mizoram's story, revealing tales of migration, adaptation, and cultural exchange. The museum doesn't merely display artifacts; it narrates a living saga of resilience and ingenuity that has shaped Mizoram's character.
3. Reiek Tlang
High above the emerald expanse of Mizoram's landscape, Reiek Tlang beckons curious explorers to unveil its enigmatic history. Amidst the remnants of an ancient fortress, a symphony of stone and nature resounds – a testament to the passage of time and the stories it carries. As footsteps echo through the stones, they resonate with the lives and aspirations of those who once sought refuge within these walls.
Reiek Tlang is more than a vantage point; it's a gateway to Mizoram's bygone era. The crumbling walls and scattered stones are the silent narrators of a time when fortresses stood as guardians of communities. Amidst the breathtaking panoramas, visitors are reminded that every vista holds echoes of struggles, triumphs, and the enduring spirit that defines Mizoram's narrative.
Certainly, here are descriptions for each of the three mentioned monuments in Mizoram:
4. Mizo Hlakungpui Mual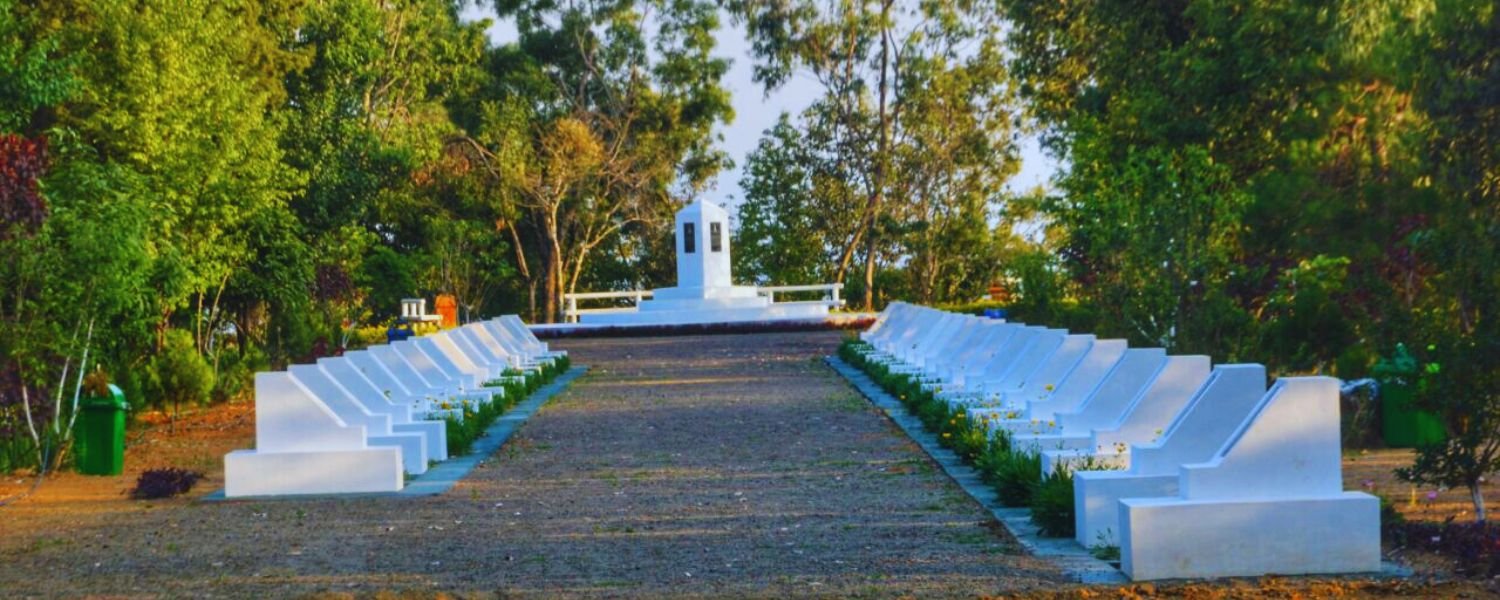 Mizo Hlakungpui Mual is a solemn tribute to the unwavering courage and sacrifice of Mizo soldiers who participated in World War I. Nestled within the heart of Mizoram, this poignant monument serves as a reminder of the region's contributions to global history.
The structure, characterized by its graceful design and serene surroundings, invokes a sense of respect and reflection.
As visitors stand before the monument, they can't help but ponder the stories of courage that echo through time, tales of individuals who left their homes to defend distant lands, forging bonds that transcend borders. Mizo Hlakungpui Mual stands not only as a commemorative edifice but as a symbol of unity, resilience, and the enduring spirit of a people.
5. KV Paradise
Amid the picturesque landscapes of Champhai in Mizoram lies a place where happiness takes center stage – KV Paradise. This delightful amusement park has etched its name in the hearts of locals and tourists as a sanctuary of laughter and excitement.
With thrilling rides, captivating performances, and a kaleidoscope of colors, KV Paradise beckons visitors of all ages to experience unbridled joy.
Whether it's the heart-pounding adventure of a roller coaster, the simple delight of cotton candy, or the camaraderie formed during a competitive game, this amusement park weaves memories long after the visit. KV Paradise is an entertainment hub and a destination where happiness is truly expressed.
6. Zion Street
Zion Street is more than just a thoroughfare – it's a living tapestry of Aizawl's culture, history, and everyday life. As one strolls along this vibrant street, the air is filled with a symphony of sounds – the chatter of locals, the aroma of local delicacies, and the hum of commerce.
The street's eclectic mix of shops, cafes, and stalls offers a microcosm of Mizoram's dynamism, where tradition harmoniously coexists with modernity. Zion Street's historical buildings, adorned with colorful murals, whisper stories of the past while embracing the energy of the present.
It's a place where one can savor authentic Mizo cuisine, find unique handicrafts, and immerse oneself in the rhythm of the local way of life. Zion Street isn't just a street; it's a portal to the soul of Aizawl – a place where culture thrives, and stories unfold with each step.
Ready to discover more about the enigmatic cities of Mizoram and their fascinating culinary traditions? Don't miss out! Read our blog for an in-depth exploration of these hidden gems.
7. Lammual
Perched atop the hills of Aizawl, the capital city, Lammual is an ancient watchtower that stands as a sentinel of time. With its rustic stone architecture and panoramic views of the sprawling city below, Lammual resonates with the echoes of bygone eras.
Locals and visitors are drawn to this vantage point to witness the breathtaking sunsets that paint the sky in hues of orange and pink. Lammual serves as a reminder of Mizoram's connection with its past, offering a tranquil space for contemplation and reflection.
8. Tomb of Vanhimailian
Tomb of Vanhimailian, a poignant tribute to a revered Mizo chief. This monument encapsulates the spirit of a leader who played a pivotal role in shaping the region's history.
The tomb's serene surroundings and intricate design reflect the significance of Vanhimailian's contributions to the Mizo community. As visitors stand before this solemn memorial, they are reminded of the sacrifices and aspirations that have defined Mizoram's journey.
9. Baktawng Village
Beckons are curious travelers with their unique charm. Beyond its lush fields and tranquil atmosphere, the village is famous for hosting the world's largest family.
The remarkable architecture of their traditional houses reflects the unity and togetherness that define the village's social fabric. Strolling through the lanes of Baktawng, visitors can witness the harmonious coexistence of tradition and modernity, where ancestral practices blend seamlessly with contemporary lifestyles.
This living monument not only provides a glimpse into the past but also offers insights into the evolving cultural landscape of Mizoram.
10. Reiek Heritage
Reiek Heritage Village is a living testament to the region's rich cultural tapestry. This village offers a captivating journey into the past, where traditional Mizo ways of life come to life in intricate detail.
From handcrafted huts that showcase indigenous architectural brilliance to the vibrant festivities that celebrate age-old customs, Reiek Heritage Village is a window into the soul of Mizoram.
Visitors can immerse themselves in the daily rhythms of the Mizo people, savoring their cuisine, witnessing their crafts, and joining in their dances. Here, the past and present intertwine, inviting all to witness the enduring spirit of Mizoram's heritage.
Conclusion
In a world that constantly evolves, Mizoram's cultural monuments remain steadfast, guarding the tales of generations past. The watchtowers, churches, and other monuments are not mere structures; they are guardians of identity and carriers of collective memory.
As we bid adieu to this exploration of Mizoram's cultural heritage, let us remember that these monuments are bridges connecting us to a shared history, a reminder that our roots run deep. The legacy of the land lives on through these monuments, inviting us to pause, reflect, and cherish the cultural riches that define Mizoram.