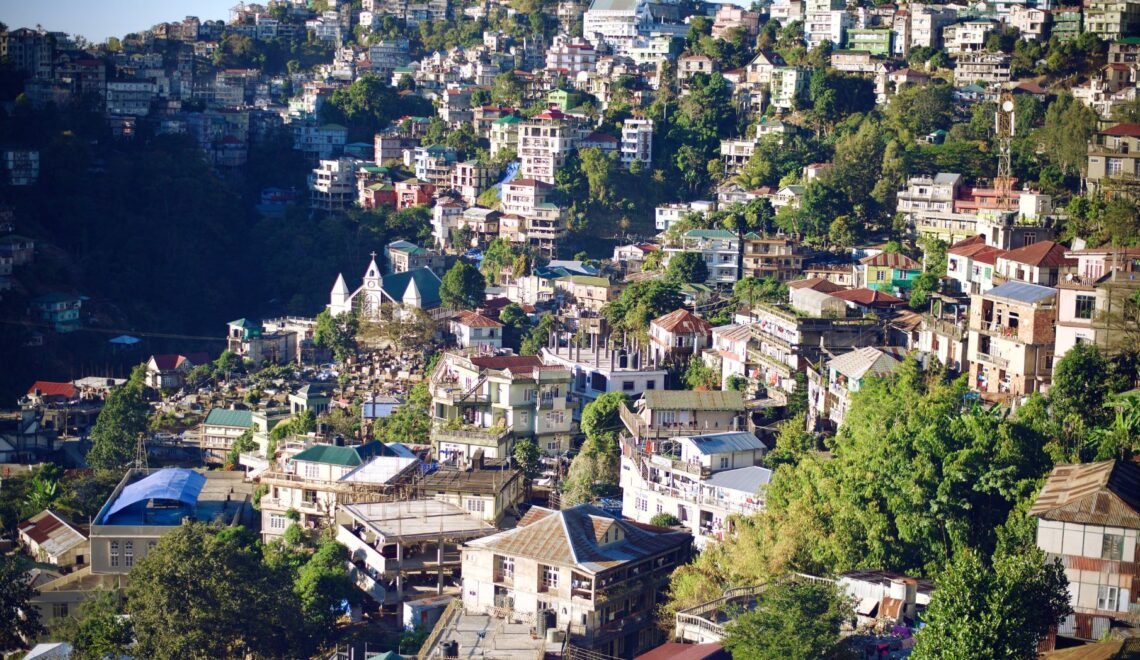 Mizoram, an enchanting realm of rolling hills and vibrant traditions, reveals its urban treasures through a series of captivating cities. Within this landscape, these urban hubs flourish, each a distinct chapter in the tale of Mizoram's journey through time. This quick guide invites you to explore some of these remarkable cities that contribute to the state's cultural tapestry.
1. Aizawl
Aizawl, the vibrant capital city of Mizoram, stands as a living testament to the seamless blend of tradition and progress. Perched atop rolling hills, Aizawl offers panoramic vistas that paint the backdrop of its vibrant urban landscape. The city has blossomed into a hub of cultural diversity and economic activity since its modest beginnings. 
Steeped in history, Aizawl's evolution has been influenced by various colonial and indigenous factors. The city's heart pulses with markets brimming with local crafts and produce, encapsulating the essence of the Mizo way of life.
Aizawl is also home to the State Museum, preserving the state's cultural heritage, and the iconic Mizoram Legislative Assembly, showcasing impressive contemporary architecture.
2. Lunglei
Lunglei, a city gracing the southern reaches of Mizoram, beckons with its serene aura and stunning landscapes. Historically significant, it derives its name from a bridge-like rock formation that captured the imagination of the Mizo people. 
Lunglei's charm lies in its simplicity and untouched beauty. A gateway to natural wonders, Lunglei hosts the Khawnglung Wildlife Sanctuary, a sanctuary for various species amidst lush foliage.
Saikuti Hall, serving as a cultural center, breathes life into the traditions and performing arts of the region. Beyond the city, the sprawling landscapes and fresh air offer residents and visitors alike solace.
3. Serchhip
Serchhip, a quiet gem in central Mizoram, is a haven of peace amid nature's abundance. This city's history is entwined with legends and stories passed down through generations, giving it a unique identity.
Serchhip's charm is defined by its rolling hills and lush greenery, setting the stage for the majestic Vantawng Falls, a prime attraction in the region. The city's tranquil ambiance invites introspection and exploration, and a stroll through local markets allows visitors to engage with the warm-hearted locals and experience their way of life.
4. Champhai
Situated in the eastern part of Mizoram, Champhai is a portal to the state's natural and cultural wonders. This delightful town is renowned for its captivating landscapes and rich history. Champhai's significance in trade and cultural exchange dates back centuries due to its strategic location near the Myanmar border. 
With rolling hills and vibrant valleys, Champhai paints an enchanting backdrop against the clear blue sky. The Murlen National Park, a must-visit, is home to diverse flora and fauna, adding to the town's allure.
5. Kolasib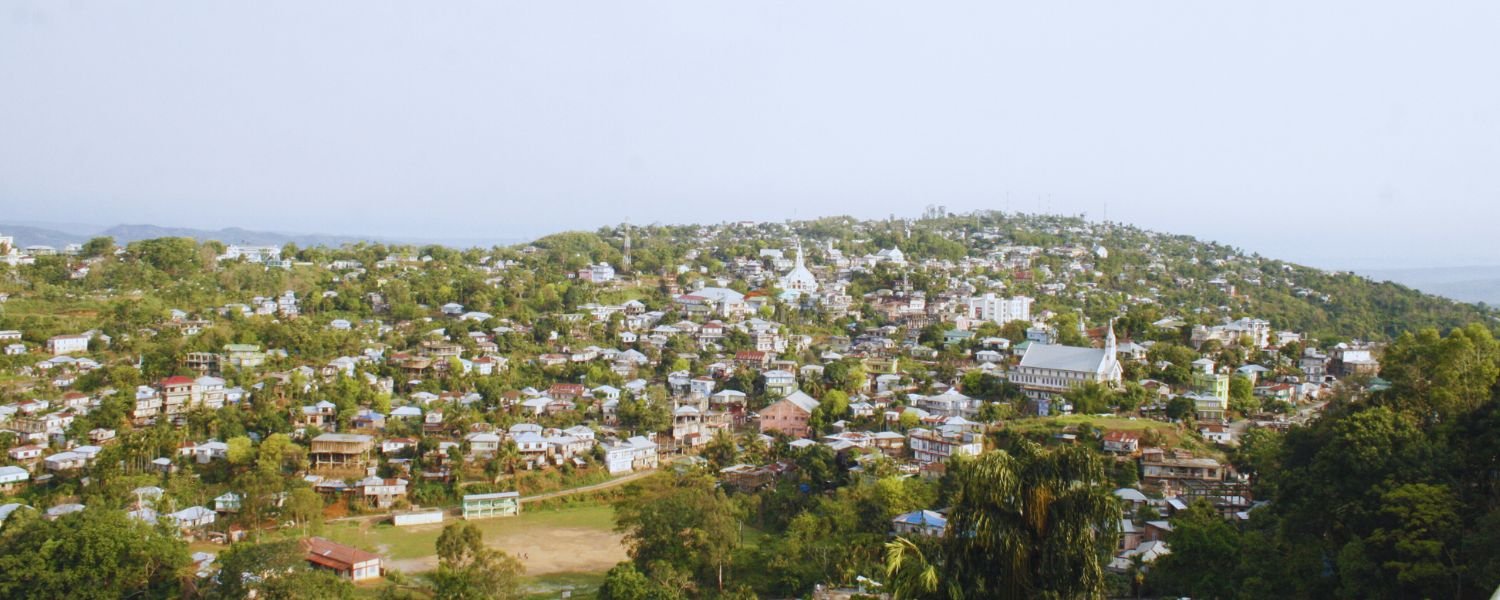 Embraced by the lush landscapes of Mizoram, Kolasib radiates tranquillity and cultural heritage. The town's history intertwines with ancient legends and folklore passed down through generations. Kolasib is a testament to Mizoram's harmonious blend of tradition and modernity. 
Showcasing the artistry and utility of bamboo, the Bamboo and Cane Research Institute is a reflection of the traditional way of life of the Mizo people. Diltlang Hills and Tualvungi Thlan offer spaces to unwind amidst captivating beauty.
Apart from this, you can even also explore the historical monuments of Mizoram here.
6. Saiha
Saiha, also known as Siaha, peacefully resides beside the Saiha River, offering a serene escape. With a history rooted in Mizo chieftains, Saiha has transformed into a scenic destination capturing Mizoram's natural essence. 
Saiha's allure is magnified by Phawngpui National Park, home to Phawngpui Peak, Mizoram's highest point. Local markets and festivals provide insights into the rich Mizo culture and traditions.
7. Mamit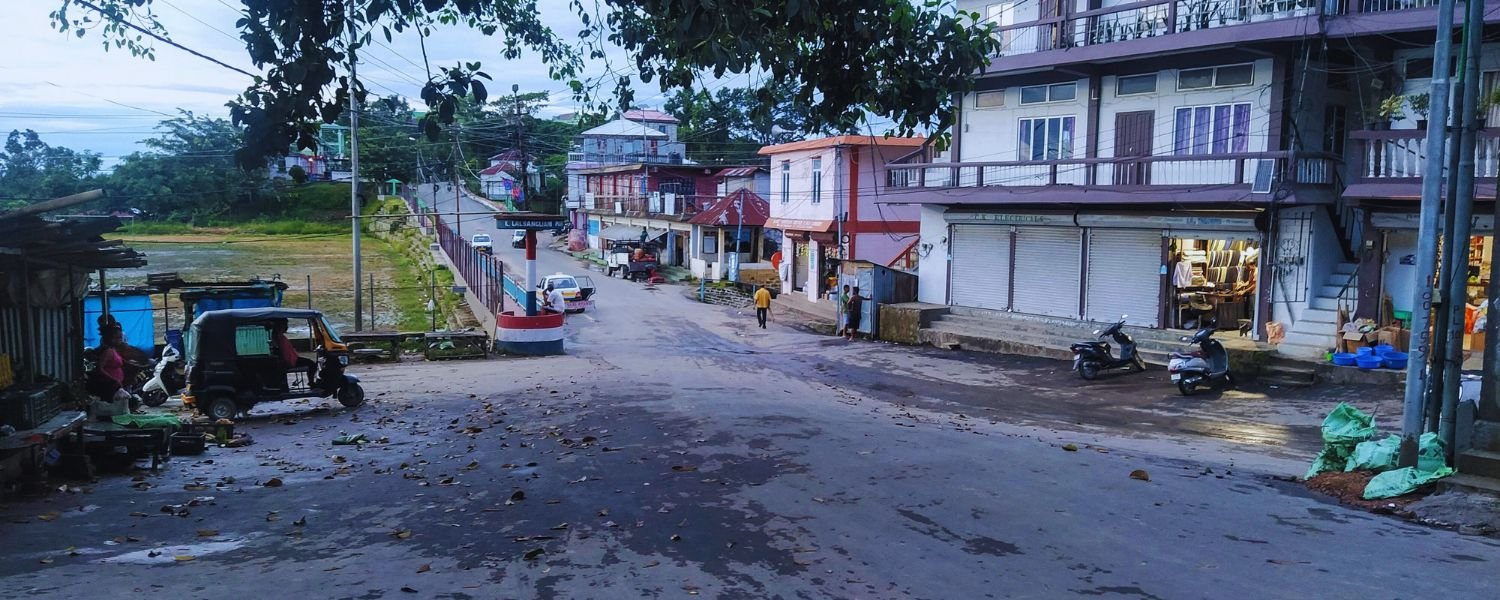 Mamit, a charming town nestled in Mizoram, provides a tranquil getaway where nature claims the spotlight, offering a serene respite from the busy pace of urban living.
Mamit is known for its lush green landscapes and tranquil ambiance in the northwestern part of the state. The city holds a significant place in the history of Mizoram, with its roots tracing back to indigenous communities and their traditional way of life.
Visitors to Mamit are greeted with breathtaking views of rolling hills, dense forests, and meandering rivers. The city exudes a sense of calm, making it an ideal destination for nature enthusiasts and those seeking a peaceful retreat.
One of the notable attractions is the Palak Wildlife Sanctuary, which shelters a variety of flora and fauna, including various species of orchids and the rare hoolock gibbons.
8. Lawngtlai
Lawngtlai stands as a testament to the rich cultural heritage of the region. The city offers a captivating fusion of tradition and modernity, creating an intriguing destination for exploration.
With a history deeply intertwined with the indigenous Mara community, Lawngtlai offers a glimpse into their way of life, marked by colorful festivals, intricate handwoven textiles, and vibrant dances. 
Beyond its cultural allure, Lawngtlai presents captivating landscapes that capture the heart of any traveler. The breathtaking beauty of Selam Village and the enchanting Chawngte Lake are must-visit sites that showcase the city's natural splendor.
Whether exploring the bustling local markets or immersing oneself in the local traditions, Lawngtlai provides an enriching experience that is both enlightening and rejuvenating.
9. Hnahthial
Hnahthial, cradled amidst the hills of Mizoram, offers a unique blend of stunning vistas and cultural heritage. As you venture into this city, you'll find a harmonious coexistence between the natural surroundings and the warm-hearted locals. 
The history of Hnahthial is closely linked with the Hmar tribe, who have contributed to the region's cultural tapestry through their customs and festivals.
For a deep dive into the stunning scenery of Hnahthial, set out on exhilarating hikes along its scenic trails, offering you expansive views of the surrounding valleys and majestic mountain ranges. The city's simplicity and tranquillity allow visitors to immerse themselves in its beauty. 
Notable attractions include Zobawk Village, known for its indigenous architecture, and the mesmerizing Chawnghlut Tlang, a hill that provides breathtaking panoramic views of the landscape below. Hnahthial invites travelers to embrace its authenticity and embrace the serene charm it offers.
10. Saitual
Saitual, a town resonating with the harmonious blend of tradition and progress, is a hidden gem in Mizoram. Steeped in history, this town has evolved gracefully, embracing modernity while safeguarding its cultural roots. Saitual is renowned for its warm and welcoming locals, always ready to share stories of their heritage.
The town's focal point is the Saitual Range, offering breathtaking views of the surrounding landscapes. A visit to the Mizoram Science Centre, located here, provides an interactive learning experience for all ages. 
The town's lively annual festivals, marked by fervent celebrations, showcase the rich culture and traditions of the region. Saitual is also known for its handcrafted textiles and intricate bamboo products, showcasing the artistic skills of its residents.
Conclusion
Our expedition through Mizoram's cities unveils a symphony of history, modernity, and the pulse of life that beats uniquely in each urban center. From the lively streets of Aizawl to the cultural fusion of Saitual, the tranquil charm of Khawzawl, and the natural allure of Bairabi, these cities narrate stories of tradition, resilience, and progress. 
Mizoram's cities are not just geographic locations; they are vibrant living entities that bridge the past with the present. As you venture forth and explore the essence of each city, keep in mind that every corner holds a piece of the puzzle that makes Mizoram the captivating and diverse land it is today.